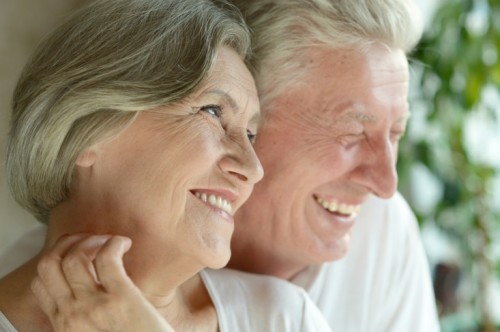 When you're in your 20s, being let go from a job might have some impact on you, but in most cases, you can bounce back pretty quickly. With a college degree, some great talent, and a little time on your hands you could be employed within a few weeks. However, when you're in your 50s and are fired, laid off, or working a job that barely pays the mortgage every month, your financial circumstances can prove challenging.
Unfortunately, it's not as easy for someone in their 50s and older to go out and find gainful employment. Though age discrimination is illegal, some employers aren't interested in hiring employees that will be retiring in just a few short years. At best, you're able to find a job making minimum wage. This, however, doesn't leave much for you to live on.
How do you get by until you reach retirement age where you can get some form of financial relief (pension, social security, etc.)? Here are some solutions below:
Healthcare and Prescription Costs
When you're working full time with a good employer health insurance isn't something you have to worry about. While you might have to pay a copay and a small fee for your prescriptions, it is a lot more affordable than not having insurance at all. For those over 50 and underemployed or unemployed, health insurance costs are tremendous. Doctor's visits can cost a few hundred dollars while prescriptions can tip your entire budget.
What to do: If you're unemployed or underemployed and need help with healthcare and prescription costs there are a few things you should do. First, you should apply for any government assisted health insurance programs which can get you insurance for free or at a lower cost. Secondly, look for more affordable places to fill your prescriptions. For instance, Walmart pharmacy prices may be a lot less than other drug stores, which can save you money on generic prescriptions.
Mortgage or Rent Costs
One thing that doesn't stop because the checks stopped rolling in is your bills. One of the most prominent bills is your monthly rent or mortgage. When you don't have a job or don't make enough to cover your living expenses, things can get really ugly, really fast. Before you end up in court facing eviction or foreclosure it is imperative to find a solution.
What to do: There are a few ways to handle this before things get bad. First, you'll want to talk to your mortgage lender or your landlord. Let them know that you've lost your job and may be behind on payments. They may be willing to lower your payments or at the very least won't hound you should something be a little late. Next, you can apply for a hardship forbearance which your lender may offer you to get lower payments on your mortgage. For those who are renting, you may need to request to move to a smaller unit or move into a unit that is income-based which would alter the amount you pay per month. Worst case scenario it is ideal to downsize so that you don't break the bank on housing costs.
Saving for the Future
When you're working, your employer typically provides you with a retirement account. Whether an IRA, 401K, or a pension account these savings accounts come in handy once you retire. However, when you're unemployed or underemployed, saving money for retirement becomes obsolete. All of your money is going into your daily expenses, therefore, reducing the amount you can save towards your future. This in turn could result in you having to work well after retirement age forcing you to scramble just to survive financially.
What to do: Consider finding ways to boost your income. If you're having a hard time getting a job through an employer consider a side hustle that can bring in some extra money. Use that extra money to pad your retirement accounts so that when the time comes, you can live comfortably.
Hopefully these tips will help you overcome some of your most challenging financial circumstances until you're able to officially retire. Being unemployed or underemployed when you're nearing retirement can be very stressful. Finding a job to tithe you over until you reach retirement age can prove impossible for some. The key to surviving, however, is to properly manage your finances and to continue to save towards your future.