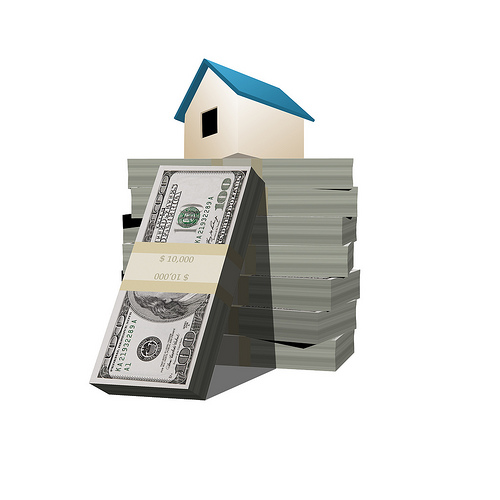 The process of taking out a mortgage can have many pitfalls, and there are a lot of issues beyond income or credit history that could affect your ability to get a loan. For some, simply the type of loan they're applying for could lead to the application getting rejected.
Luckily, there are those who could qualify for one of the three different types of VA loans.
What is a VA Loan?
The VA loan is a special program that enables active service members – including the National Guard and Reserves – veterans, and eligible surviving spouses to get a home loan. You can use the loan to purchase or build a new home as well as repair, remodel, or make an existing home handicapped accessible.
Because the VA guarantees part of the loan, the bank can offer eligible applicants better rates than they would otherwise.
Although the VA guarantees part of the loan, you would apply through vendors like Lowvarates.com, or your local bank.
Types of VA Loans.
There are three major types of VA loans: purchase loans, Interest Rate Reduction Refinance Loans (IRRRL), and Native American Direct Plans (NADL). There is also a grant option called the Adapted Housing Grant.
— Purchase Loans provide funds to purchase a home outright or do a cash out refinance on the equity of an existing property. The VA guaranty means that you may not have to provide a down payment or purchase mortgage insurance, which can make buying a home more accessible and reduce your monthly costs.
— Interest rate reduction refinance loans are only available to people who have an existing VA loan. This option allows you to refinance that VA loan at a lower interest rate than you would were you to refinance your mortgage through a different company.
— The Native American Direct Loan is similar to the purchase loan, but it is only available to Native American veterans purchasing, building, or updating homes on Federal Trust Land. The NADL can also be used to refinance an existing VA loan.
— Although not a loan, the Adapted Housing Grant is another way for veterans to get money to upgrade or adapt their homes to accommodate a disability.
Eligibility
All VA loans require you to have a certificate of eligibility (COE) from the VA. To receive a certificate of eligibility you must meet at least one of the following criteria:
— Veterans, current and former National Guard, and Reserve members who have been activated in Federal active service must submit a DD Form 214 showing your character of service and the narrative reason for separation.
— Active Duty Servicemembers should submit a current statement of service signed by the adjutant, personnel officer or commander of your unit. It should include your full name, social security, DOB, entry date on active duty, duration of any lost time, and the name of the command providing the information.
— Current National Guard or Reserve members who have not been activated in Federal service must also provide a current statement of service.
— Discharged National Guard members who have not be activated in Federal Service must submit an NGB Form 22, Report of Separation and Record of Service for each period of service OR an NGM Form 23, Retirement Points Accounting and proof of character of service.
— Discharged Selected Reserve members who have not been activated in federal service must submit a copy of your latest retirement points statement, and evidence of honorable service.
— Surviving spouses receiving DIC benefits must submit a VA form 26-1817, with the veteran's and spouse's social security numbers, and the veteran's DD214.
— Surviving spouses not receiving DIC benefits must submit VA form 21-534, the DD214, the marriage license, and the death certificate or DD Form 1300-Report of Casualty.
Once you receive the COE, you can apply for the VA loan that meets your needs. The purchase and IRRRL may require you to provide proof of income and a credit history. The NADL loan may also require you to show proof of tribal affiliation. The Adapted Housing Grant may require you to show proof of disability.