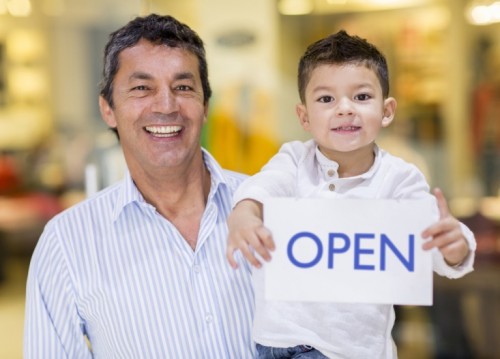 Marketing is a core part of running a business. Without it, your company is bound to lack the visibility and awareness that you need. There are numerous ways to market your business which include digital as well as traditional forms of marketing. This could mean using social media to reach your target audience or sending out vital information via email which is still checked by millions of people a day by their mobile devices. You may find that your marketing efforts don't seem to be effective or yielding results. You will, therefore, find three ways to improve your current marketing efforts inside of this article.
Meet with Your Team Often
Regular meetings with your team are key if you want to see results from your marketing efforts. In these meetings, it's imperative that you're able to brainstorm different ideas, evaluate current practices and look at current market trends. The people responsible for your content promotion and creation should especially be present in meetings. The tasks they're responsible for on a daily basis should be accounted for and progress should be reported so that you can see what's working and what isn't. It is ideal that you meet with your team at least on a weekly basis. Subjects to consider discussing include what content was created and whether it was effective, outlining what upcoming content marketing tasks they're responsible for, taking a look at what competitors have been up to and how you can stay ahead, as well as brainstorming content topic ideas.
Constantly Communicate with Your Customers
Constant communication is critical to the success of your marketing objectives. There are so many people that are fighting for the attention of customers that remaining relevant is one of the keys to staying ahead. Firstly, you should use tools such as MailChimp WordPress to keep your contact data and information such as their email addresses and names in one place. You should then devise regular personalized content that meets their needs and adds value to their daily lives. Customers are likely to be bombarded with information on a daily basis, so it's also important that you don't overdo the communication and you're able to find a balance.
Use Reviews
When devising marketing plans for your business, you should consider getting testimonials from customers to improve your business marketing. These testimonials can serve a number of purposes with the primary one being giving positive reviews about your brand. It seems as though people are more likely to buy a product or use a service when they see that other people who are like them have used it before and are satisfied with the service. Including testimonials on your website, in your email and on your social media are, therefore, ways of ensuring your marketing efforts aren't falling on deaf ears.
There is no perfect formula for marketing your business. There are, however, formulas that you may find work for you after trying different methods. Effective marketing requires that you be consistent in what works and be able to identify what isn't working quickly. By doing so, you're more likely to see a return on your investment and that your business has a greater reach.