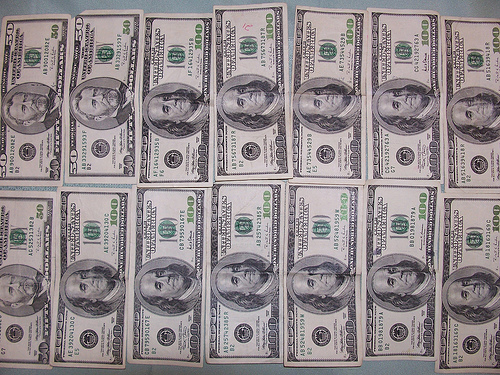 Welcome to 2010!  We finally made it and wow is it a cold one.  This winter sure seems to be colder than recent years and it doesn't look like there are any signs to it heating up soon.  This makes it perfect for you to sit back then under a warm blanket (or snuggie if you got one) and catch up on some fun and informative personal finance posts from the past week.
Ducks and Dollars want to make sure your new years starts out the right way with your personal finances. Is Your Budget Working
Money Energy shows us who is basically buying the US for which we will live under their rule in the future (just kidding) Biggest Foreign Buyers of US Debt
My Super Charged Life wants to help you if you are past the basic stages of personal finances and debt. Debt Free Now What: Moving Beyond the Basics
GenX Finance knows that tax season is approaching us and wants you to figure out if you should outsource it or do it yourself. Do I Need an Accountant?
Wisebread doesn't want you to have the same boring recipes for dinner tonight. 8 Swanky Sauces to Glamorize Dinner
Dough Roller wants to help you save some miles for that dream vacation you are looking to take. First Class Airline Miles Credit Cards
Studenomics also wants to help you prepare for that dream vacation and make it an amazing experience for you. The Ultimate guide to Help you Travel More
Canadian Finance Blog wants you to enjoy your personal life just a little bit more. How to Maintain the Balance Between Work and your Personal Life
Clarifinancial wants you to know what he really thinks of salesman. Why Sales People Stink