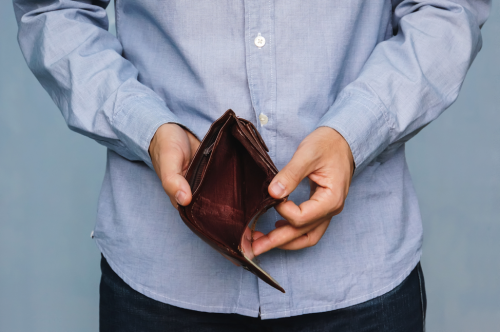 Payday loans refer to short term loans expected to be repaid by the next payday. These loans are sometimes referred to as cash advances, though this can be a general term and might also refer to the cash offered to an individual against the established line of credit, for instance, a credit card. A recent survey shows there has been a significant increase in the number of individuals using payday loans in Singapore. What do you think can be attributed to such a development? Well, there could be several reasons. For instance, these loans are quite accessible. If you need instant cash, then they are the right one to consider, especially when faced with an emergency.
Besides, you can easily be approved for these loans. In many cases, individuals only need to prove they can repay the loan to be approved. Also, approval time can only be 15 minutes or less, and this is what makes them convenient options. The application process is very easy compared to traditional lenders such as banks and credit unions. There are so many benefits that individuals can gain from payday loans. However, in this blog, we are going to focus on the alternatives to consider before using payday loans.
Why You Need Alternatives
It might seem ridiculous to consider the alternatives that you may have before establishing why you need the alternatives. All funding sources have advantages and disadvantages. Borrowers need to weigh the benefits they can gain against the disadvantages before making the decisions to borrow. You decide to apply for a loan when the benefits of using it surpass the damages you can suffer. With payday loans, the damages individuals often outweigh the benefits. In fact, it is foolish to rely on payday loans for whatever reason. Well, this assertion might appear subjective but if you critically analyze the effects of using payday loans, you will agree with it. Some lenders, such as fortune credit, process loans instantly. Why opt for payday loans?
Payday loans are quite expensive. The minimum APR on payday loan has often been 400%, yet it can go up to 1000%. The repayment period is quite short, often for 2 weeks. This makes it difficult for individuals to repay the loan successfully and be free from them. Once a loan is paid, borrowers usually feel a financial deficit that compels them to reapply again for another loan. This happens repeatedly to the extent of finding themselves in the vicious circle of payday loans. While there is always a provision for rollover, it comes at a large cost. A loan of $100 attracts a rollover fee of $30. This means if you roll-over the loan six times, you will have to part ways with $180. While payday loans were initially designed to help individuals deal with emergencies, recent figures show most Singaporeans use them for normal expenses. In a nutshell, why do you need alternatives to payday loans? Because payday loans will ruin your financial status completely.
Top 6 Alternatives to Payday Loans
As we outlined in the preceding section it is good to compare different loans. If you do that, you will discover that you have a lot of cheaper alternatives. Consider the following six alternatives before taking a payday loan.
Family Members and Friends
You can obtain a personal loan from family members and friends with a better rate and conditions. In case you are plagued with emergencies or any financial difficulties, friends, and members of your family should be the first people to know. They can lovingly offer you loans without focusing on such things as credit score or income level. If you consider this option, there are chances that you can be offered a lower interest loan. In fact, family members might be reluctant to charge you interest. But to show your commitment, agree to pay interest, or even secure the loan with an asset.
Credit Union
These are organizations that primarily focus on improving the welfare of members. Since they are non-profit, they often charge lower interest. While they consider credit score and proof of income, they don't put much focus on that. The most important thing for them is your ability to repay the loan. Since they have your details, they can easily respond to your loan request in case you require instant cash. However, for this option to work, you need to be a member of the union and live within the required region.
Bank Loans
This is one of the best options for individuals who need instant cash. There is a general assumption that banks take time to approve and process loans. So how can you benefit from this option in case you need money urgently? It is just an assumption as we call it. The truth is, you can get an instant loan from your bank depending on how you approach the situation. As a credit union, your bank knows you quite well, it has all the necessary information about you, including transactions on the account, credit history, and income level. You can easily be approved for an emergency loan. Talk to the loan officer in person and convince them that you really need the cash.
Peer-to Peer-Loans (P2P)
P2P sites link individuals who need cash to those with excess. In case you do not qualify for a bank loan, then try this option. Even though you will be subjected to a credit check, you are likely to get the loan that you want at a lower interest rate compared to payday loans.
Sell Unused Stuff
Do you have some assets that you currently don't use? It will be wiser to sell them rather than going for payday loans and ruin your financial life. Some sites offer platforms for you to sell second-hand stuff, such as eBay and Amazon. What you need is money to finance the emergency. But there is life after the emergency issue is resolved. Sell the things that you need you do not use at the moment.
Save for Emergencies
Does this sound ridiculous? I know it may! But if you have emergency funds, you will not be compelled to take payday loans. You will simply source the funds from your savings account. You may not be dealing with an emergency right now. But that does not mean you are immune to unforeseen circumstances that might need instant financing. So begin saving now for emergencies.
The Bottom Line
While payday loans can help, they often ruin the financial status of borrowers. That is why they are usually referred to as predatory lending. In this discussion, we have seen why you need to avoid them as well as the best alternatives to consider. Avoid using payday loans unless it is absolutely necessary.