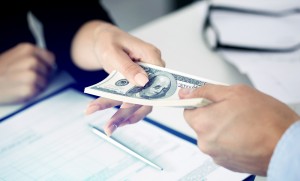 Payday loans might be either a real life buyout or a trap for the borrowers. Some people consider payday loans to be a handy thing. Others prefer to stay away from the "questionable help". The attitude to the payday loans differs. The truth is that people must learn how to deal with such financial assistance.
The first and the most crucial thing to learn is when to apply for payday loans. Such loans are good when you are out of money and the payday isn't soon. In this case, payday loans turn into the real rescue! Thus, don't apply for this kind of financial assistance when you need a big sum of loan for the long period.
Keep reading to find out the truth about short term loans!
Payday Loans Are Good when:
People, who are cautious about short term loans, simply don't know about their benefits. It's important to weigh pros and cons and make a reasonable decision. Here are the major benefits of the fast financial assistance:
1. Speed. If you urgently need money, short term loans are the best decision. Reliable lenders do their best to provide financial assistance as soon as possible. Usually, it takes from 24 to 48 hours. Some lenders may promise to assure you with money within 1 hour. Unfortunately, the practice shows it's almost impossible. Still, even 24 hours is a good result.
2. Possibility to apply online. Today's digital era offers handy opportunities, which allow us to do everything online. Financial companies keep up with times. So, almost every person of the legal age can apply for the payday loan online. That's handy and makes fast financial assistance possible.
3. Ability to apply for bigger sums of the loan. A borrower, who proves responsible attitude and creditworthiness, can apply for the bigger sums of the loan and lower interest rates in future. Obviously, everything depends on the lender. Still, there is no lender, who doesn't appreciate the responsible and seriously-oriented clients.
Things You Have to Consider when Applying for Payday Loan
If you think that a short term loan is a trap for the average employee, you must have made some critical mistakes. Surely, there are some things you have to consider before applying for the payday loan:
1. High interest. Short term loans are the risk for the lenders. To protect themselves from the unpredictable situations, lenders usually set up high interest rates on the short-term loans. Thus, people usually face this problem. Still, a borrower with an outstanding credit history can apply for the lower interest.
2. Hidden fees. Some agencies hide additional fees, which appear after you receive money. If you deal with professionals, you might avoid this problem. Still, there are fees, which appear when you don't make a payment. You can omit them by paying on time. If you can't make a regular payment, it's important to inform your lender. He might consider your financial situation and handle the situation.
3. Possible negative effect on the credit rating. Unfortunately, late payments affect the credit rating too. So, if you apply for the more substantial loan such as car loan, for instance, you might get a refuse! That's why on time payments are extremely important!
Payday loans have advantages and drawbacks. It's important to consider them both and understand whether you manage to cope with the responsibility. Short term loans require self-control. So, if you aren't sure about it, it's better to consider the other variants.
The truth is that payday loans aren't that complicated or scarring. It's important to follow the golden rules and you will definitely succeed in this process!