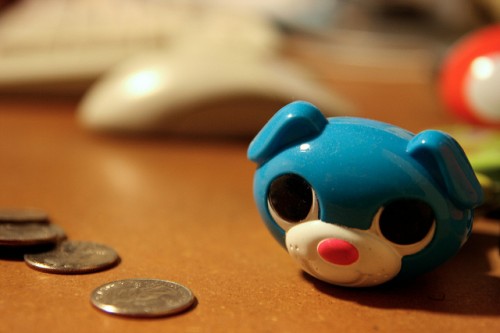 Managing your personal finances can be frustrating. You know that your finances are critically important, but managing the process can be time-consuming. Poor financial decisions can affect you for decades. Use these tips from well-managed companies to make good financial decisions.
Simple, Forward-looking budgets
While all companies create budgets, many businesses do a poor job of putting a budget together and using it to make decisions. The companies of today can teach us "how" and "how not" to create and use budgets. You can use these ideas for your personal budgeting:
·  Simple and usable: The budget should be simple enough so that everyone in the company understands it. Your personal budget should also be simple. All you really need is a piece of notebook paper. List you monthly income at the top. Down the left-hand column, create expense categories. You'll use your budget if it's simple.
·  Forward-looking: A good budget looks forward. It takes information about spending and makes changes for the future. Sure, you may have made financial mistakes in the past. You budget, however, should focus on the future.
·  Checking your scorecard: Great companies compare their actual results to their budget. They analyze variances, which are differences between budgeted and actual amounts. Good businesses use this analysis to make improvements. The Cane Bay Partners LinkedIn page mentions the concept of scorecard development. When you compare actual results to your budget, it's similar to giving yourself a score. Use this variance process with your personal finances.
These tips can help you get the most out of your personal budget.
Controlling costs
Forbes mentions that great companies control costs. Controlling costs requires constant vigilance. This means that a business must review their budget variances and act on them. If actual spending is more than budgeted, for example, the company may renegotiate prices with a vendor.
The idea of constant vigilance applies to your personal budget. If you don't stay on top of your spending, your expenses increase very quickly. This is particularly true for the variable costs in your budget.
Say, for example, that you budget $150 a month for entertainment. During the first two weeks of the month, you spend $140 on movies and dining out. If you don't check your spending until the end of the month, you'll certainly go over budget.
Both companies and individuals need to review spending frequently to control costs.
Free cash flow: Flexibility
24/7WallSt points out that great companies generate a large amount of free cash flow. Free cash flow is the cash generated from operating the business, less required cash payments to buy or replace assets.
Say that you own a restaurant. Your business generates $500,000 in cash flow from operations (making and selling food). You need to pay $200,000 to buy new ovens and some furniture. The $300,000 in remaining cash is your free cash flow.
Investment analysts perform a great deal of research on how companies generate cash, and how they use cash to generate profits. Cane Bay Partners Facebook page refers to a company that analyzes cash to determine a firm's investment potential.
Managing your personal cash balance
For an individual investor, free cash flow represents the cash you're able to invest in savings. Funding a savings account is critically important. Your savings balance can help you pay your expenses when something unexpected happens, such as a job loss. If your savings balance gets large enough, you can move dollars into stock or bond investments.
Managing your personal finances can be time-consuming. Use these tips to create a budget, control your costs and maintain a savings account.