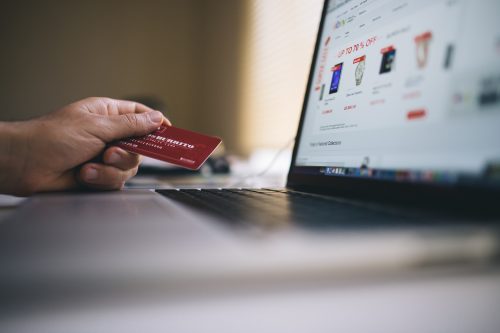 Photo Credit: pexels.com
Hey big spender. Yes, you. Going shopping can be great fun, especially if you have a credit card. There are lots of advantages to having a credit card. You can earn millage points for free flights and can even take advantage of some great cashback offers. There are now even cryptocurrency credit cards. But the key to using a credit card is how you use it; discipline is important.
Do you want to know the answer to what happens if I don't pay my credit card for 5 years? Then be sure to read on. Getting into debt on your credit card and not paying it off is not a sensible option.
You Might Have to Declare Bankruptcy
Did you know the average American has $38,000 worth of debt? If you allow your credit card debts to stack up, spending without a moments' thought, then you can find yourself in a tricky position further down the line. If you continue to spend, your debts could become so big that you are unable to clear them with minimum repayments out of your reach.
If you find yourself in this position then you may have to declare bankruptcy. This writing involves off all of or liquidating many of your assets. But there is a social stigma attached to this as well. A businessman or a person wanting to start a business who has gone bankrupt could find themselves unable to get the clients they need and if they need capital investment they could find it harder to get, even decades after the bankruptcy.
You Could Lose Your Home and Any Assets
Even if you do not file for bankruptcy you could still find yourself having to sell one of your prized assets such as a car or your house to go debt-free.
Although you may have heard that it is possible to try to disguise your assets so that credit card companies cannot get to them, this is not a recommended tactic. Placing your assets into someone else's name or willfully trying to deceive the court rarely works as courts and businesses can employ talented private investigators.
The lack of trust that occurs when hiding your assets can also lead to any goodwill gestures – such as repayments plans or partial debt right offs – not being extended to you.
You'll Get a Bad Credit Score
Finally, you can end up with a bad credit score which can make it harder to borrow money in the future or take out mortgages, no matter how long ago the credit card debt occurred.
Rebuilding a bad credit score is not impossible but it is hard work and can take a number of years to achieve which you may not have if you want to take out a mortgage or buy a car. This is how you get out of debt and rebuild your life.
What Happens if I Don't Pay my Credit Card for 5 years? There Are Serious Consequences
If you are wondering the answer to the question: 'what happens if I don't pay my credit card for 5 years?' the answer is that it can seriously damage your financial reputation and could even lead to bankruptcy. Avoid this at all costs.
If you are interested in reading more about questions like 'what happens if I don't pay my credit card for 5 years?' then be sure to check out the rest of our site.