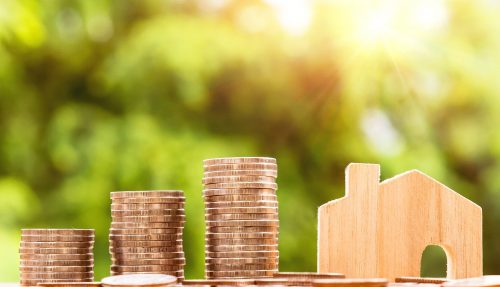 Image by Nattanan Kanchanaprat from Pixabay
According to the Federal Reserve, the outstanding mortgage debt in the United States rose to $15.8 trillion in 2019. This makes mortgage one of the most popular loans in America.
If you want to own a home and plan to take a mortgage loan, you need to find out the best type of mortgage loan available for you.
There are several types of mortgage loans available today. Here are some that you can consider getting:
Adjustable-Rate Mortgages
There are several types of adjustable-rate mortgages (ARMs). They include 7/1 ARM, 5/1 ARM, and 1-year ARM.
These loans have a fluctuating interest rate that can either go up or down according to the market conditions. This means, throughout the life of the loan, the interest rate is bound to change over time.
Though several ARMs can have a lower fixed interest rate in the first few years, you should look for one that controls how much the rate can increase so that you do not end up in financial trouble.
Find out more about this loan before taking it so that you can be prepared for the risks that come with it too.
Conventional Mortgages
There are two types of conventional mortgages loans; conforming and non-conforming loans.
The federal government does not insure these loans.
A conforming loan is the loan amount that falls within the set limits. The limits are set by government agencies that also back several U.S mortgages.
Any other loan that does not meet the guidelines stated is considered a non-conforming loan. An excellent example of a non-conforming loan is the jumbo loan.
When it comes to conventional loans, the lender often requires one to pay private mortgage insurance if you put down below 20% of the price of the home.
Though you must have a debt to income ratio of at least 45%-50%, the best thing about conventional mortgages is that you can use them for your first home, second home, or even an investment property.
This loan is best if you have a stable income, strong credit, and a down payment of at least 3%.
Fixed-Rate Mortgage
If you are looking for a mortgage that will keep the same interest rate all through the span of the loan, then this is the loan that you can consider.
With this loan, the amount of money you pay will always stay the same.
Fixed mortgage loans can come with repayment periods of 15, 20, or 30 years.
This loan will allow you to have a more defined monthly budget.
However, this loan attracts a higher interest rate, and you might end up paying more with a long term fixed-rate loan. It is an ideal loan if you are planning to stay in your home for at least ten years.
Jumbo Mortgage
Just like we have mentioned above, this is a type of a conventional loan with non-conforming limits. This means the price of the home exceeds the federal loan limit.
Jumbo mortgage loans require a lot of documentation before approval and are very common in higher-cost areas.
To qualify for this loan, you will need to have a debt to income ratio that is above 45%, proof of assets that are at least 10% of the loan, a down payment of 10 to 20 percent and a FICO score of 600 or 700 depending on the lender.
This loan is best for buyers who want to own a home in a rather expensive area and have excellent credit scores.
Government Insured Mortgages
Even though the United States government is not a mortgage lender, it plays a huge role in helping Americans own homes. These three government agencies back loans:
1. U.S. Department of Agriculture (USDA loans)
USDA loans allow low-income borrowers to own a home in rural areas. To qualify, you must buy a home is an eligible area and also meet some income limits.
Some of the loans do not require any down payment for qualified borrowers with low income.
2. Federal Housing Administration (FHA loans)
If you have a sizeable down payment and your credit is bad, then you can consider this loan.
With a minimum FICO score of 580, you can get up to 3.5% financing or a score of 500 with at least 10% financing.
FHA loans need two mortgage premiums: you pay the first premium upfront and the other premium you pay annually once you put down 10% of the loan.
3. U.S. Department of Veterans Affairs (VA loans)
This mortgage is only meant for members of the United States military and their families.
VA loans need no down payment, and the closing costs are covered and can be paid by the seller.
VA loans attract a funding fee as a percentage of the total loan amount to help offset the cost to taxpayers. The funding fee, as well as other costs, can be rolled into VA loans or paid up front.
Government loans come in handy when you cannot qualify for a conventional loan. However, you should be ready to incur a higher overall borrowing cost and also be able to provide the documentation needed to prove if you are eligible.
Interest-Only Mortgage
With an interest-only mortgage, you'll have the option of paying only the interest of the monthly payment instead of the complete loan payment during the first 5 to 10 years. This will slow down your repayment period, which can be useful. The rest of the mortgage can be paid off just like a conventional mortgage. 
Consider the Best Type of Mortgage Loan to Finance Your Home
Not all mortgages are created the same; the best type of mortgage loan will depend on your eligibility and also how much monthly premiums you can afford to pay.
Some lenders can require as high as 20% down payment while others require as little as 3%. Therefore, try to shop around for the best offer you can get.
Keep exploring our website for more topics on mortgage loans.