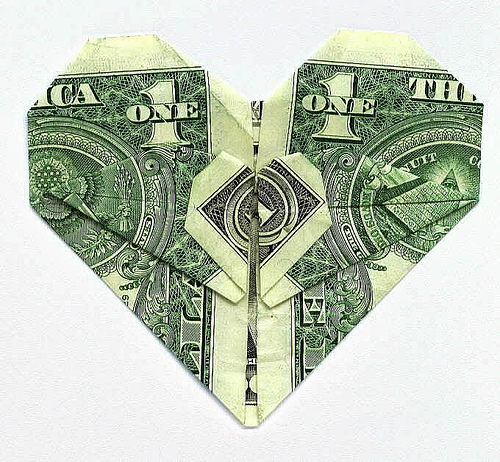 By Shubham Singhvi
I have often wondered about what would happen to the super-power status of the USA if other nations started trading oil in Euro instead of USD. Essentially, the countries can trade in whichever currency they mutually agree to but most of the international trade has been taking place in US Dollars. Oil, which dominates the global trade, is traded mostly in USD and has therefore contributed largely to the international supremacy of the currency.
It was reported by Bloomberg sometime in July 2009 that many countries had started questioning the stability of USD. The graphs below can justify their doubts.  USD's exchange rate with some important currencies for past one year like Euro, British Pound, Japanese Yen and Chinese Yuan:
USD to Euro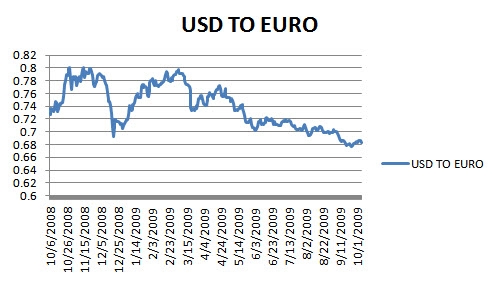 USD to British Pound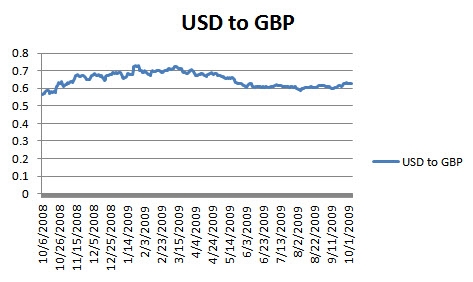 USD to Japanese Yen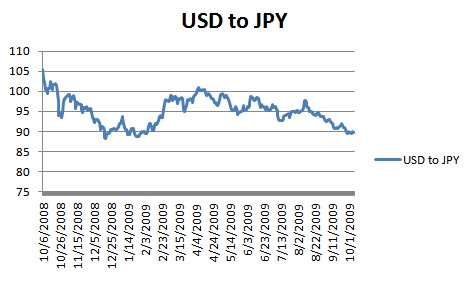 USD to Chinese Yuan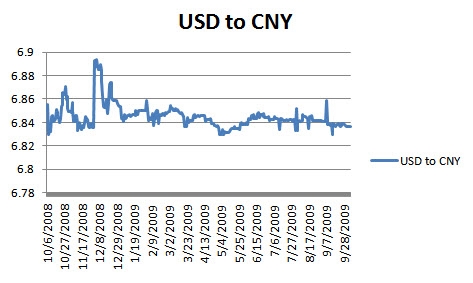 Note: The above graphs have not been clubbed as it may give a misleading impression.
We can see that other than GBP, the exchange rates with other currencies have been fluctuating significantly.
Getting back to the original question, can Euro replace US Dollar in International trade? What if it does?
I read that few countries like Russia, China and Japan are having some 'secret' meetings to agree that they will replace USD with a basket of few Asian currencies, and gold for oil trading. I am not sure if the article was based on authentic research. I seriously doubt it. My reasons for not believing the article are many. One is that the Asian countries like China and India are largely dependent on USA for their flourishing economy. For example the US trade with China over the past decade has been as illustrated by this graph below:
Chinese Trade with USA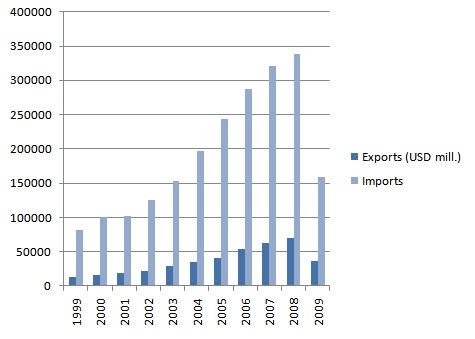 Note- Import/Export data for 2009 is up to only July. Please don't be misled!
We can see how much the imports from China exceed the exports to them. This can be seen in two ways-
USA's dependence on China- mainly for its consumer goods.  It's hard, if not impossible, for the manufacturing industry in USA to revive from the hard blow.  This would indicate the possible weakness of US Dollar.
China's dependence on its exports to USA. This also means that China cannot risk its trade relationship with USA by supporting any other currency for oil trading. US is China's largest importer.
Apart from the trading relationships, the developing countries also hold huge US Dollar currency reserves. If Dollar is replaced by any other currency, it would mean decrease in its value. This in turn would mean depletion in the value of their currency reserves and therefore decrease in their wealth. I am not sure what portion of these reserves, if any, is effectively hedged.  In addition, many international investors have put their money in the 'toxic investments' in USA. They would not want to lose whatever is left of them.
In a nutshell, if American Dollar is replaced – many nations- particularly developing ones- will be adversely affected. This shift may cause another global economic crisis- which may not be easy to survive.