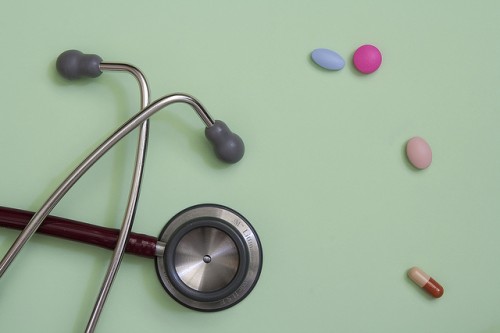 Owning your own health insurance plan can seem like a daunting topic to think about, but once the benefits are clear, it's easy to see why it could be the best thing to do for both your health, your family, and your self-being. Insurance is invisible protection against what could be, but if those life-changing events ever do happen, the outcome could be much worse in the long run than not having insurance at all.
Finding your own insurance plan has never been easier, now that there are many agencies to help find the right insurance plan, as well as easy methods online of seeing what each company offers and even online reviews of different plans.
1 – No Worries Over Hardship
As this article explains, sometimes you have a major life event occur where you may have suddenly lost coverage very unexpectedly. The events could be related to a loss of job or death of a spouse who held the insurance, or another outside factor where you may have had coverage before, however, now you find yourself in a bind with no insurance plan at all. With owning your own plan, there would now be other options rather than having no coverage at all.
2 – Multiple Cross-Benefits
If you had coverage partially by one party, you could also hold another health insurance plan to cover more areas or get more assistance out of the insurance. Back-up plans would help supplement the primary insurance and provide a wider net of coverage to assist in the cost of doctor's visits, emergency room or hospital stays, and other expensive insurance-related expenses.
3 – Wider Network of Doctors
If you had a plan under your ownership, either as supplemental or finding your own plan, you could access more doctors and dentists. The wider range of providers may get you in touch with what specialties you might need and also bring a broad range of different options closer to home, or in the event of travel, something nearby.
4 – Uninterrupted Care
Not having a lapse in medical or dental care would be a huge bonus to many, especially those with a family, or a growing family. Certain conditions, like cancer or pregnancy, can require weekly care and having an interruption would cause major grievances and hardship to those who need to have access to those types of doctors and facilities. Not only would those appointments become very expensive, but some specialist may not see many patients without insurance or without a certain kind of insurance.
5 – Guaranteed Acceptance
The possibility of getting coverage without having to get another exam or questions about pre-existing conditions would be a big benefit to many people. Exams could cost them extra money, as well as extra time. If there are any conditions that had before and the insurance company might not want to cover them in the long run, the applicant they worry that the insurance company may not guarantee them coverage.
6 – Remaining with the Same Insurer
By owning your own plan, you can insure that you get the coverage you want on your own terms. You can work with an insurance broker to continue coverage with the same insurance company, or you could find another plan that might work better under new circumstances. By staying with the same company, you are guaranteeing that you can stay seeing the same doctors, that the coverage will remain the same, and you already understand the costs and terms that go with that particular plan and company. No other paperwork would be necessary.
7 – Cost
Plans vary by cost, but by owning you would be able to advocate your own pricing for the policy you want and would actually use without having to jump into a plan that a company or corporation picks for you if you worked for them. A corporation may choose the cheapest plan for the number of employees that they have working for them, rather than the plan that has the best coverage or benefits to the consumer.
8 – Make Your Own Changes
Owning a plan, one would be able to make their own changes without having to wait for the employer's enrollment period to open back up again. Enrollment periods vary but having to wait up to six months to make any changes could be a burden. Being able to make changes on your own terms and on your own time would be more beneficial than waiting for a longer period of time.
9 – Retirement Benefits
If you retire earlier than 65, owning your own plan would be a great way to supplement until you reached the age where you would be covered by Medicare. Rather than not have coverage at all, you could hold your own policy until you reached the age of application to Medicare. After that, you could always use the purchased plan as a back-up to fill in any holes where Medicare might be missing or as coverage for doctors not taking the Medicare plan.
10 – Personal Choice
By owning your own insurance plan, you are making sure you get whatever you desire.  In terms of cost, which company or provider, you make all the decisions. Brokerage firms would be able to provide an array of plans available to choose from where you could choose one based on cost, plan coverage, and many other terms.
Overall, there are many benefits to owning your own insurance plans. From cost, coverage, and choice, it's all on your own terms. Insurance is very important and without it, people may not have the chance to make it to a doctor's office. For the underprivileged, even a basic plan might save them a lot of money and hardship in the long-run. A single hospital trip could put someone in a large amount of debt, and one never knows when that may happen. Insurance could save many lives, as well as heartache and pain.