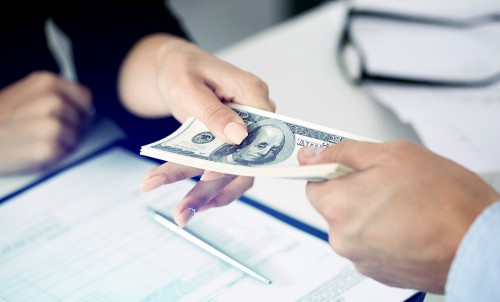 Personal loans are a useful form of consumer lending that can come in handy for many purposes. Home renovation and emergency expenses are just some of the many applications that personal loans can be used for.
When searching for credit, however, it is important to be thorough when choosing a provider. Knowing what to ask will allow you to secure a low rate personal loan. There are many lenders on the market today and doing some thorough research is essential for finding the best rates and the best terms. 
Let's run through some of the most salient questions that you need to ask your lender when you are considering a personal loan.
Find Out About The Available Interest Rates
Personal loans must be repaid just like any other form of consumer credit. This means that your lender will charge an interest rate on the principal amount that you are planning to borrow. This ultimately means that the final amount that you will have to repay will exceed the amount that you are borrowing. While this may seem simple, and you may already be aware of this, what you may not realise is that there are usually different rates available through different lenders.
Making sure to shop around and discuss your options with, at least, a few different lenders is always advisable. This will allow you to get a better sense of what the current market for credit is like and who you should opt for when you finally decide on a provider.
It is important to note that the interest rates that different lenders will offer you are a function of your current credit score or rating. You need to get a copy of your credit report before you start shopping around for loans to have a realistic sense of what interest rates you can expect. If your credit score is poor, it may be worthwhile to boost it up a bit before taking out more debt.
Find Out About The Repayment Period
Even with a high-interest rate on your personal loan, a longer repayment period can make the repayment process more manageable. This is because a longer repayment period implies a lower monthly payment. When thinking about your household budget, the monthly payment on your personal loan is one of the most important things to consider in terms of the affordability of the loan.
Make sure to ask about the repayment period options for your personal loan. While a longer repayment period may actually make the total amount of your repayment higher, it may make it easier for you to repay, especially if you are in dire need of a personal loan for something like emergency expenses.
Find Out About Any Fees
Always make sure to read the fine print of any loan agreement. Better yet, be sure to ask your loan provider about any fees that are embedded in the contract. Fees may seem small upon first glance, but they can start to add up on certain forms of personal loans. If you make sure to do some due diligence and ask about these fees, you will be able to make an informed decision about the actual cost of the loan. You will then avoid any unpleasant surprises when you receive the first repayment bill.
Explore Your Options And Do Some Research
With personal loans, it is important to conduct some thorough research and explore the different options with different lenders. Doing this will allow you to make a wiser decision and keep your finances more sustainable. Be sure to ask the questions outlined here when you are interacting with any personal loan provider and you will be off to a good start.