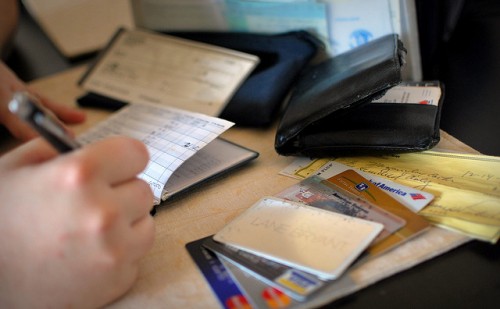 Paying off your credit card can feel like a huge weight has been lifted. After months – or even years – of making repayments and carefully budgeting your finances, your credit card is finally clear, and you can breathe a sigh of relief. But you're left with one question: what do you do with your credit card? To help you decide, here are some strategies you can consider.
Keep the Card Open
Now that your credit card balance is clear, you may be tempted to cut it up and close the account. However, it may be worthwhile keeping your card. Why is this? If used correctly, a credit card can improve your rating, by showing that you can accurately manage and repay credit.
To do this, use your credit card for occasional purchases. If you choose this method, ensure you pay the balance in full before the end of the month to avoid accruing interest charges.
Monitor Your Spending
One of the most important things to do after paying off a credit card is to assess your spending. Understanding why you got into debt – possibly an unforeseen bill or perhaps buying Christmas presents – could prevent you from repeating the pattern. To do this, work out your monthly finances, including your incomings and outgoings, and create a budget to help you stay in the black.
Reduce the Limit
You may be worried about falling back into debt, should you keep your credit card open. One way to minimise risk may be to reduce your limit. This could provide access to emergency funds if required – for example, an unexpected bill or car trouble – while limiting the amount you're able to spend.
Of course, it's always good to set up an emergency fund and build savings to prevent the need to use a credit card, but it can provide peace of mind to have a backup.
Benefit from Protection
Unlike debit cards, thanks to the Consumer Credit Act, credit cards offer additional protection, to help you get your money back if something goes wrong. This could include such things as faulty goods or claiming when an airline goes bust. As such, keeping your credit card and using it for important purchases could prove beneficial, should the worst happen.
Pay Off Other Debts
Many people use credit cards to consolidate existing debts including credit cards and loans. Debt consolidation is simply combining multiple debts into one, with the aim of creating more manageable repayments.
To consider this, see if your card is eligible for any promotional rates. Credit card providers regularly offer their current customers promotions, such as 0% interest on balance transfers. This would allow you to move other debts (for a small fee), reducing the amount of interest you'll pay.
With credit card debt growing in the UK – the ratio of household-to-income debt now stands at around 134% – you may be wary of keeping your credit card. However, to effectively manage your credit card after paying it off, use these tips, monitor your spending and always consider your options before taking out further debt.