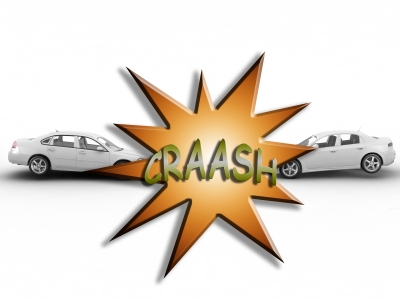 If you have been involved in any form of road traffic accident such as a car accident, or an accident involving public transport it can leave you feeling anxious, stressed and worried. It may be difficult for you to understand why the accident happened, or who was to blame.
When you are in the moment it may be difficult for you to have a clear head to think about how to proceed and what evidence you need to ensure that you have the best chance of making a successful personal injury claim if somebody else was responsible for the accident and your injuries. If you are able to, it is important for you to take down any details you can such as what happened – which can be done by taking witness statements and photographs – and any injuries that you sustained. It is also important to seek medical help so that you can ensure that your injuries are documented.
The Impact an Accident can Have on Your Life
Being involved in a road traffic accident can have a serious impact on your life and the lives of your loved ones. If you have been seriously injured then it can take months, if not years, to recover from those injuries and this can severely impact on your life as it was. It may mean that you are unable to work which can put you in financial difficulties, or you may be in constant pain which can have a strain on your relationships. This is why it is very important to seek compensation as soon as possible as this can help with your financial situation and ensure that you can seek expert medical care to recover from or cope with the injuries that you sustained.
Thinking About Making a Claim
If you have been injured in a road traffic accident then it may be difficult for you to think about making a personal injury claim against those responsible for your injury. It is important that you remember that it is your right to make a personal injury claim if you feel that you were injured through no fault of your own, and a legal expert will be happy to advise you on your situation and how to proceed.
There are strict timeframes in place for how long you have to make a personal injury claim in Scotland so it is important to speak to a team of expert solicitors as soon as possible, who will be able to use their wealth of knowledge relating to personal injury claims to ensure that they can provide you the best advice available. There is a wealth of information available online that can help you decide on the best course of action to take; for example, if you visit Thompsons solicitors website then you may be able to gain valuable knowledge on your situation and how to proceed. So now is the time to get in touch with experts and begin the process of making a claim for compensation that you justly deserve.
Image Attributed to FreeDigtalPhotos.net Castillo Dominici