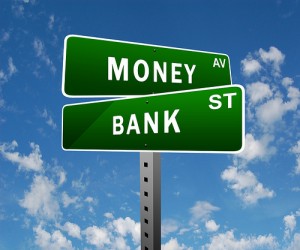 One of the best ways to increase your financial stability and get out of debt is to start saving money. A savings account allows you to put money aside, while earning interest on that money. However, not all savings accounts are created equally and it is important to understand what you should look for in a savings account before you open one.
Interest Rates
Interest rates for savings accounts are at an all time low, but this may change in the future. In the meantime, it pays to take the time to shop around and find the absolute best interest rate for your money. You'll need to pay attention to how a bank calculates interest as well. The two main ways this is calculated are simple and compound. Most savings accounts are going to feature simple interest calculations, which means that you earn a simple amount of interest based on what you deposit on an annual basis. Compound interest is rare in savings accounts, but some banks do offer this. In simple terms, compound interest is calculated on a monthly basis or even daily and will earn more over time.
Account Features
You'll also need to find out about the features your savings account will offer. Some offer draft blanks or ATM cards that you can use to make withdrawals on your account. While it's nice to have this feature, you may want to reconsider it if you've had a spending problem in the past or you are having issues with your debt. Sometimes, it's best to have your savings account be a little harder to tap into.
Other common features include the ability to use your savings account as a safety net for your checking account if you have them with the same bank. This helps ensure that your money can be transferred into your checking to avoid having a check bounce.
Transfer Costs
If you have a savings account with a different bank than you have your checking account, you may have to pay some fees to transfer money in and out of your account. These fees are generally low, but they can add up, especially if you have a lot of account activity. In many cases, it is simply more convenient and less expensive to have a savings account at the same bank as your checking account. However, if you'll only be making a deposit into savings once a month and you have no plans to touch that money, these fees should not be an issue.
FDIC Protection
Before you sign on the dotted line, make sure that your bank offers FDIC protection for your money. Most regular banks will, but some do not offer this option on interest bearing accounts. See what your options are and how your bank will protect your money should something happen to their liquidity. FDIC insurance is important, no matter how much money you have in your savings account.
Other Savings Options
While you are looking into a savings account, ask the bank if they offer any other options such as Certificates of Deposit (CD's) or even money market accounts. These are alternatives to traditional savings accounts or can be used as part of your plan to help you get out of debt and save more money.
Katherine Pilnick writes and blogs about personal financial well-being, debt consolidation, and issues that influence it for Debt.org, America's Debt Help Organization.