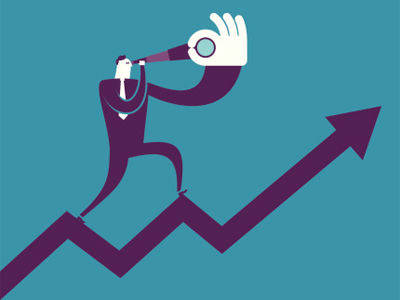 Stuck in a financial hole? Poor credit rating? Don't fancy the idea of a payday loan? An ever increasing number of people tick all of those boxes above and are looking for a new way to gain some financial respite.
Guarantor loans are rapidly becoming the go to loan for people who find themselves with limited credit options and once you do a little homework it is not difficult to work out why.
Never Heard of Them?
It is not surprising but it is disappointing that more people have not heard of the guarantor loan. Because they are targeted at borrowers with bad credit (either rating, history or both), they are often wrongly put into the same category as other bad credit loans such as a payday loan. Their target audience is very much where the similarities begin and end.
How Do They Work?
Guarantor loans work by using a third party to sign the loan agreement in addition to the borrower. This third party must agree to repay the loan should the borrower fail to do so.
Why are Guarantors Used?
Generally, guarantors are added to a loan application because the borrower would find it difficult to successfully apply for an affordable loan on their own.
This can be for a variety of reasons, a bad credit rating, poor credit history, no credit history, even being a tenant or still living at home with your parents can all still give lenders enough cause for concern that they will turn a loan application down.
The addition of a guarantor to the application on its own is not enough to guarantee the success of the application. To ensure this they lender will require the guarantor to fit a number of criteria designed to assess their ability to step in to make the repayments if necessary.
If the lender believes the guarantor will have difficulty making the payments, the application is likely to be rejected, however if this is not the case the application has an excellent chance of being approved.
When seeking a guarantor, someone who needs a loan should keep this in mind.
What Are These Criteria?
Although the guarantor criteria often varies from lender to lender, generally they will be expected to fulfill the following:
Be aged between 18–75
Have a good credit personal credit rating
Be a UK homeowner (this is for traceability)
Be in receipt of a regular income
Not be financially linked to the application (partner, spouse etc)
If you can find someone who fits the description above, you are well on the way to having your application granted.
Are There Any Risks?
Before agreeing to serve as a guarantor, it is vital that the prospective guarantor makes a full assessment of the role into which they may enter.
The ultimate responsibility to repay the loan will rest with the guarantor and non payment will affect their credit rating.
Therefore the person who is to become guarantor for the loan must be fully prepared to repay the entire amount if necessary (although hopefully it won't be!) and should not agree to guarantee a loan if he or she is financially unable to do so.
Who Should I Choose?
There is obviously a very large amount of trust involved in all aspects of a guarantor loan. If the borrower fails to make the scheduled repayments, the responsibility to step in will fall on the shoulders of the guarantor. For this reason it should be someone who full understands the situation of the borrower as well as being close to them as a person.
Family members and close friends are both popular choices for obviously reasons but the key is to ensure whoever you ask, has a complete understanding of what they may be asked to do.
It is very important to remember that if the borrower repays on time and in full, the guarantor will never be called into action.
Bio – Amanda Gillam
I work as a blog writer for a finance company called http://solution-loans.co.uk/ which specialises in providing a comprehensive range of bad credit loans. I hold a degree in financial management and enjoy writing about a variety of topics including finance, transport, travel, sport and business.