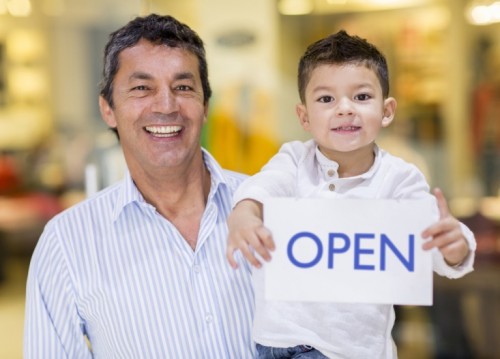 Following the recession, banks have become stricter with their standards for issuing small business loans. Banks like to be extra careful because many start-ups don't make it beyond the four-year mark.
While you can't make banks less apprehensive about giving out small business loans, there are a number of mistakes you might be making that are preventing you from getting the loan you need. Meanwhile, if you get rejected for a loan, don't forget to ask your lender exactly why.
Not taking your credit seriously
Having poor credit gives the lender the impression that you don't take repayment of debts seriously. It doesn't matter if you unintentionally miss a payment, a mistake will make you look bad. Your personal credit is just as important as your business credit.  As a business owner, you may not be considered for a loan if your personal credit score is way below a certain benchmark which could be as high as 680.
Not having enough collateral
If you must get a business loan you need collateral. It is possible that your collateral is not sufficient for the size of the loan you want. Another problem could be the price depreciation on certain collateral. For example, an asset you bought a few years ago called have lost value since it was purchased. Before you seek out a loan, ensure you know the value of your collateral.
Choosing the wrong lender
It is important to find an option that is not only likely to give you a business loan, but will issue it fast. There are many types of small business loans for each individual. For instance, LendGenius provides a guide that lets you find the right small business loans for veterans. Another way to go would be to try online lenders and other lending alternatives. Alternative lenders will still look into your eligibility but are not as strict as traditional banks so you'll have better chances of getting your loan approved. They are also a great option if you don't have much time because they require less paperwork.
Having cash flow problems
If you have serious problems with your cash flow, banks will not be willing to lend you money. Issuing business loans is a way for banks to make profit and if your business does not have the potential to make profit, you will likely not get the loan you need. Meanwhile, even if your business has adequate cash flow, you might not qualify for a business loan.  The amount of time you have been in operation can determine whether you get the loan.
Lack of adequate preparation
To prove your seriousness, it is important that you take your time to prepare your business plan and all necessary documentation including your tax returns, articles of incorporation, and debt-to-equity ratio. You need to show the bank in clear terms how you intend to make enough money to pay back your business loan. Be sure to include profit and loss statements, cash flow statements, and balance sheets.