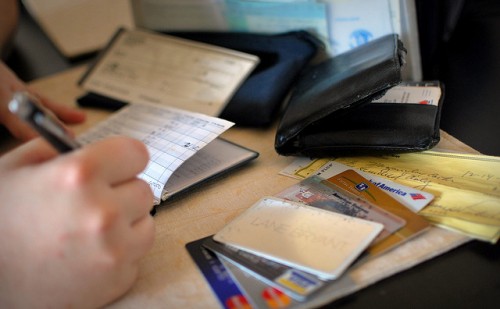 According to new research by R3, the trade body for insolvency practitioners it would seem that the demand for payday loans is on the decline in the North West. Reportedly, in the last 18 months the amount of people taking out payday loans has shown a decline. As the amount of approvals is down by 75% from its peak in 2013 this could indicate that the newly introduced FCA regulations for payday lenders means that less people are being approved for credit. Maybe some of it is down to the negative press experienced by the industry over the last 18 months or so with the likes of Wonga having to completely re-address the way it operates.
There may be less of a demand but there are also less companies now competing in this arena as many hand back or don't renew their credit licenses, instead choosing to bow out of the industry all together. The Money Shop are set to close 240 of their shops by the end of June 2015 taking the total number of payday loan shops in the UK to 500 from 1,400. As more and more shops close there will undoubtedly be a shift to an online service by companies like Wizzcash. However the online sector has also been hard hit, with figures floating around that as much as 99% of current providers will become extinct as their business is no longer sustainable with the new FCA caps.
Will this type of lending be available in 12 months?
The demand for short term credit may reduce as households recover from harder times and cheaper borrowing options become available but there will still be a demand for short term cash from those who struggle to get low interest credit. There will be unexpected costs incurred and a short term fix will come in handy.
Even though demand may decrease the competition will also decrease and those that embrace the changes will survive. Wizzcash have faced the new FCA regulations head on and have revamped their website and offering to meet these regulations. The cost of borrowing is now less than 0.8% interest as per the FCA cap in fact borrowing £300 over a 30 day period will cost £437 if repaid on the due date. Gone are the days of 6000% interest and hopefully along with the fear of the hidden costs of payday loans. Advertising messages are now clearer and the cap of not rolling a loan over more than twice means that the risk of people falling into a debt trap is greatly decreased.
What does the future hold?
As more people transact online from everything to their banking and social media updates to a full weekly grocery shop their expectations of what can be done online will grow. The reduction in high street payday loan shops will lead to a rise in online payday lenders or a switch from existing high street lenders to an online offering. Those that can meet these demands with good, intuitive and easy to use mobile websites will undoubtedly be able to sustain their business. Those that ignore these trends though may not be so lucky.