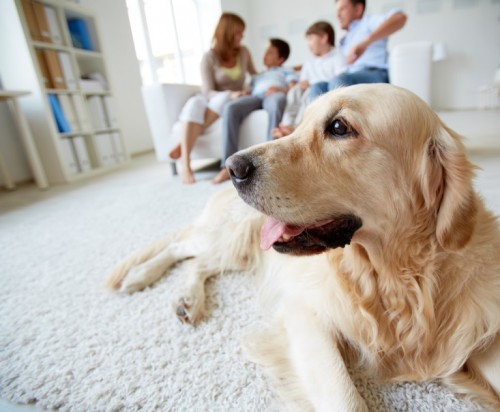 There are plenty of people across the UK living in homes that are far bigger than they need. The kids have grown up and moved away, often leaving older property owners living in a large home with unused bedrooms and living areas. There may also be a big garden or yard that requires maintenance.
By comparison, finding a smaller property that suits a changing lifestyle can simplify things dramatically. A smaller home means less upkeep, repairs, or cleaning. A smaller garden means less maintenance and management, which leaves more time to spend doing things you enjoy.
Rather than thinking of it as downsizing, it makes sense to call it 'right-sizing'. Here are some of the benefits of right-sizing your home:
Opportunity to De-Clutter
It's amazing how much stuff people accumulate over years. Many items are kept for sentimental value, but there are lots of things that could easily be culled without you missing them.
Go through each room in the house and get rid of any items you haven't used in years. Do you have any furniture that may not fit in a smaller home?
Hold a sale or list your unwanted items on sites like eBay. Sell used books on sites like Amazon. You could make a few extra dollars out of those items you no longer need.  You'll also be reducing the amount of things you need to store or move into a smaller property, making the transition from your existing home into the new home much easier overall.
Reduce Home Running Costs
Think about how much space in your current home you don't use. You may have spare bedrooms or living areas that function as storage space, but don't get used for much else.
Now think about how much you pay for heating or cooling those storage areas.
By comparison, if you move to a home that suits your lifestyle needs more adequately, it's likely your running costs will be reduced too. Your utility bills should be lower, as you'll be consuming less energy
Unlock Home Equity
Data released by the Centre for Retirement Research shows that the vast majority of baby boomers retained more of their wealth in home equity than in their retirement savings.
Yet, by selling a larger family home and downsizing into a smaller property, it's possible to unlock some of that equity. The difference in price between the two properties could mean accessing potentially tens of thousands of pounds in tax-free cash.
You might contribute some of that money to retirement savings. You could take that dream holiday you've been thinking about, or just put it in the bank.
Live Debt Free
If you're still paying down a mortgage over your home, it can make a lot of sense to consider downsizing. Selling the larger property should allow you to pay off your outstanding debt.
Purchasing a less expensive property could mean paying cash with the proceeds of sale from the previous property. If your equity doesn't cover the entire purchase price, plus the additional costs of stamp duty, legal fees and other associate costs of buying real estate, you may still find you have a smaller mortgage overall.
A smaller mortgage on your new home means lower repayments, which can free up your disposable income each month.
Fund Long-Term Care
Selling a larger family home and buying a smaller, less expensive property could free up cash to pay for care costs. The Money Advice Service offers multiple comparisons for different ways to fund long-term care, most of which point to downsizing being a positive solution for many people.
Downsizing Sooner Rather Than Later
If you're going to downsize at some point in your life, it makes sense to do it while you're still physically and emotionally equipped to cope with the stress of moving. After all, you're likely to handle the transition better in your sixties than you will in your eighties.
There's also the issue of banks making it more difficult for older people to remortgage when they want to move house. If you leave it too late, you may not be able to access the funds you need to complete the move.
Do Your Homework Before You Decide
While there are lots of benefits to downsizing, it's important to do some homework and check all your sums before you make your final decision. There are costs associated with selling and buying property that can eat into the available cash you have.
It's also a good idea to research the surrounding area before you move. You want to be sure you're close enough to amenities and facilities you require for your intended lifestyle.
Browse around the Alan de Maid official site and see what types of properties are available in the local area. Alternatively, you can call and ask for an expert opinion about what your home might potentially be worth on the market. You'll have a clearer idea about your starting point, and you'll know how much you have to work with when hunting for your new home.
Zak Allen works in housing services and is used to providing information and guidance to people who are looking to downsize and move. He likes to share his thoughts with an online audience and writes for a number of consumer and lifestyle websites.