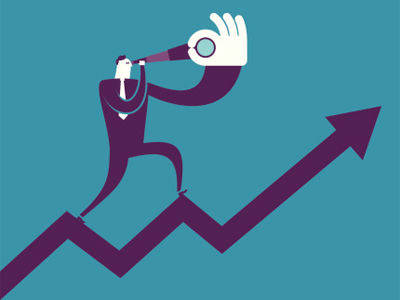 Living frugally shouldn't mean depriving yourself of a comfortable lifestyle. In some cases, it pays more to splurge than to scrimp. Here are six things you shouldn't buy on the cheap.
Your Home
Buying a home isn't an area where you want to cut corners. Certain property features, such as location, square footage, and neighborhood, aren't things that can be easily changed. Buying a cheap home in the short term could end up costing you a lot of more money over the long term if you're unhappy with your choice. You also need to consider the maintenance costs of the home. What seems like a good deal on paper may not be such a good deal in reality. Before buying a cheap house, ask yourself why it's so cheap. The property may have hidden – and costly – issues. Do your research and get a home inspection done before buying a property simply because the price was right.
Your Car
Buying a cheap car just to save money is almost always a bad idea. As with buying a home, you need to factor in the total cost of owning the vehicle – including maintenance costs, fuel consumption, repair costs, and parking fees. Spend the money to buy a car with modern safety features and good fuel economy. A car that gets 30 miles per gallon will save you $500 more in yearly fuel costs than a car that gets 20 miles per gallon. After five years, the same 30-MPG car will have saved you $2500. Want to get even more mileage and savings out of your vehicle purchase? Protect the interior of your new car with Shear Comfort Ltd seat covers.
Your Appliances
Energy-efficient appliances will cost you more money up front, but save you hundreds of dollars over the long term. To figure out how much you should spend on a new appliance, consider the following factors:
— Your budget
— How long you plan to own the appliance
— The cost to operate the appliance
— Maintenance costs
If you plan to keep the appliance for many years, an energy-efficient or water-saving model is a good investment. And as the new appliance will be covered under warranty, you won't need to worry about maintenance or repair costs until you've recouped the initial cost of the appliance. Other money-saving home improvements to consider are power strips, rechargeable batteries, and energy efficient light bulbs. For extra savings, use LED light bulbs instead of CFL bulbs. LED light bulbs emit less heat, and last twice as long as CFL bulbs.
Your Furniture
If you move frequently, buying cheap furniture makes sense. If you plan on staying in your current home for a long time, however, you should invest in sturdy, well-crafted furniture that will last at least a decade. Buy the highest-quality mattress you can afford – you spend eight hours a day sleeping, so you want your bed as comfortable as possible. Before buying expensive furniture, consider how long you plan to stay in your home and how often you will use the piece of furniture.
Home Renovations
Cutting corners on home repairs can end up costing you a lot of money down the road. If you're not skilled, attempting a do-it-yourself job could even cause further damage to your home. Trust major home renovations to trained and skilled contractors. Hiring a professional will save you both time and money, and the work will be covered under a warranty. Whether you hire a professional or do it yourself, consider which renovations are worth the return on investment. A new roof, for example, will net you an ROI of 105% when you decide to sell the home, according to the National Association of Realtors' 2015 Remodeling Impact Report.
Vacation Packages
Your vacation memories will last a lifetime. This isn't an area where you want to scrounge. The goal of living frugally is to be able to afford the things you truly want. Treat yourself to a luxurious vacation to reward yourself for saving so diligently.
Bill Green is a freelance writer who works from home whilst helping to raise his 10 year old girls. He writes on personal finance topics, healthy living and more for a variety of blogs.