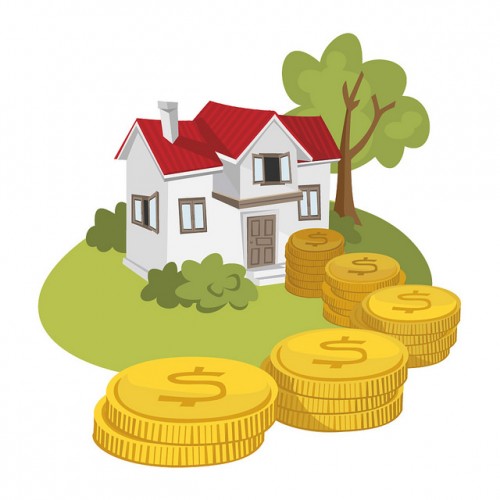 Sluggish interest rates continue to mean that the smart investor needs to look beyond savings accounts to get a good return on their money. Property is one of the most enduring and reliable ways to get an effective return.
Part of the trick to getting the most out of this form of investment is getting the location right. A fantastic property in the wrong postcode may struggle to deliver the best return for an investor, no matter what features it possesses.
While international investments are increasingly popular, if you want to stay close to home, there are a number of good opportunities in the UK.
The 'best' places will depend on what you want to achieve with your property – and how much money you want to invest at any particular time.
Price growth: Greenwich/London
There's no denying the benefits of shopping in the capital – and there's been another boom in London after the election. The big movement in the £2 million-plus market since the start of May is thought to have been helped by the fact that David Cameron's victory meant an end to the idea of a Mansion Tax.
London itself is something of a patchwork quilt of interlocking mini markets, each enjoying its own characteristics. In 2014 prices in Greenwich rose by almost 25% – the sort of interest rate other investments could barely compete with and about three times the UK average growth. There is still room to manoeuvre in an upward direction here too, with prices still yet to catch up with some other London boroughs.
If you're after a rapid return on your investment this is ideal. Of course, if you're after a 'dream home' with maximum magnificence, London is also the place to look. FT Property Listings features some of the most stunning properties in the world that reside within the capital. Look out for these and you'll not only fulfil your ambitions, but also be investing in a property that can gain in value rapidly.
Opportunity knocks: Crossrail
Smart investors need to be looking at the next big chance for growth. Crossrail is the biggest infrastructure project to be undertaken in the capital in a generation and is set to open in 2018. The new routes look set to breathe new life into areas that will, in one stroke, be better connected to Central London. Figures in a study into the impact Crossrail will have on the housing market show all destinations should have above average growth but puts Whitechapel, Woolwich, West Drayton and Ealing Broadway at the top of the list, with above-50% price rises by 2020.
Second home retreat: Norfolk
The attraction of a second home as a countryside retreat is strong for many people and it is worth exploring good locations for these – either for yourself or as somewhere to let out to those looking for a rural escape. The trick here is to make sure you don't ignore the practical considerations that can help make somewhere a good investment as well as a desirable destination. Norfolk, with its idyllic country cottages and relaxing rural appeal, has become more accessible for motorists thanks to improvements to the A11, which were finally completed in 2014. This should open the region up to those making a getaway from London, increasing the investment potential for the area.
Buy to let: Peterborough
If you're looking for a buy-to-let investment, then you must consider where you can get the best return on your investment. Greenwich scores highly again in this regard but if you'd rather spend less on a deposit then Peterborough is a city that is not far behind when it comes to the yield you can attract, according to this article.
There is value for money to be had in places such as Peterborough and, given that it is a mere 45 minutes away from London on the train, many people see it as an ideal alternative to places within the capital (and the journey is probably quicker than some cross-London commutes).
To work out your annual return on investment take your annual mortgage cost away from your annual rent and then calculate this as a percentage of the amount you paid in a deposit.
No matter what you're looking for with your property investment, the location matters. Even within these places there will be some street-by-street variation. Run a postcode search before you dip into the market to see where the attractive streets are.