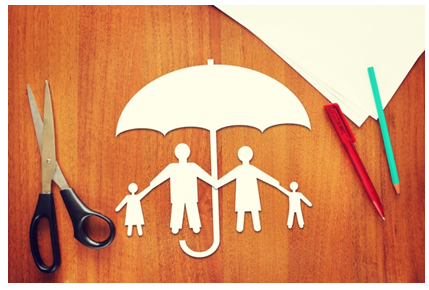 If you're reviewing your personal finances, you're probably looking for ways to reduce your costs and save money. When you take a look at your monthly budget, you might be wondering whether you really need all those insurance policies that you hold. Are any of them non-essential, and which are absolutely vital?
There is no single answer to these questions since the insurance cover you'll require will vary depending on your circumstances.  Here, we take a closer look at some of the policies that you may be able to cancel and those which you should definitely keep.
Auto Insurance
If you have a vehicle, auto insurance is an absolute must. You don't just need cover to protect you in the event of an accident, it's also legally required. If you need to cut back on your expenses, you may be able to make savings by opting for the minimum coverage required by law – third party motor insurance. However, while this level of cover will protect you from having to pay for damage to a third party's vehicle in the event of an accident, it won't cover your own costs if your vehicle is damaged or stolen.
Life Insurance
Not everyone needs life insurance. If you have no debts or dependants then you can probably give this cover a miss. On the other hand, if you have family members who depend on you, this is coverage you shouldn't skip. On the other hand, you may not require life insurance if you already have cover under other policies that you have in place. It's worth checking to see if there's a "death in service" clause in your employment contract which will award your dependants a payout on your death. If you do require your own cover, however, it's worth taking it out at a young age since the premiums begin to rise as you get older or develop health issues.
Long-Term Care Insurance
If you're getting older, it's important to remember to save room in the retirement budget for long term care insurance. Nobody knows what's going to happen in their future, and should you need to move into a nursing home in your old age you don't want to have to spend your life savings on funding the cost. Many people take out this type of insurance policy because they don't want to be a burden on their children or relatives and it gives them better control over their lives as they age.
Home Insurance
If you own a home and have a mortgage, usually you'll require home insurance as a component of that home loan. Yet everyone, whether they rent or own a property, could benefit from at least some home insurance cover. If you're a homeowner, you should invest in buildings and contents cover to make sure you're financially protected from any accidental or deliberate damage to your property. If you rent, contents cover will make sure that if you suffer from a burglary or another incident you can replace any items which are stolen or damaged.
These are just some of the key insurance policies you should be investing in depending on your circumstances. Make sure that you have at least the minimum level of cover you need to protect you from financial losses and you can enjoy peace of mind.