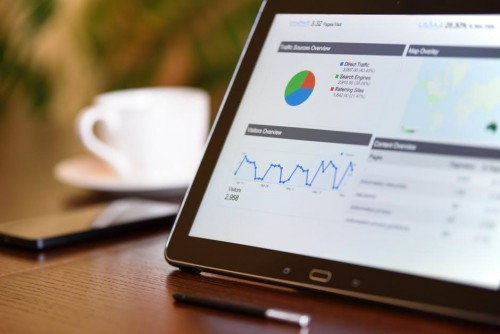 Tracking your finances is a must. It's crucial to know where your hard-earned money is going every month through a budget plan. Free budget templates are now available to help people take full financial control, save more money for necessary expenses, and attain short-term and long-term budgeting goals.
In this post, you'll learn the importance of a budget template when building a budget plan.
 Record and Track Expected and Actual Expenses
With a budget template, you can compare your actual bills and expected expenses, which is essential to record any unforeseen spending every month. It allows you to analyze the results of the templates so you can create a practical and realistic budgeting plan.
Here's an example on how to use a budget template:
— At the beginning of each month, you need to record expected expenses on the 'Projected Amount' section.
— At the end of the month, record actual payments on the 'Actual Cost' section of the budget template.
— Make an analysis and list down the possible reasons why there are differences, whether the actual payments exceeded your expected expenses or vice versa. You can take note of this information on a separate note or any available 'Notes' section of a budget template.
— Doing this process every month for a year will give you a better idea of your average monthly and annual expenses. You can get the average by calculating the total amount of your monthly expenses divided by twelve months.
Note: Make sure to list all possible expenses to the budget template to ensure you'll not miss anything for a more accurate calculation and budgeting.
 Create Effective Budgeting Strategies
Since you're able to track your expected and actual expenses monthly and have a good idea of your average monthly and yearly expenses, you can create effective budgeting strategies based on your income. You might be surprised to see that you pay a significant amount of money on accumulated late charges and other extra fees.
With the data presented by your budget template, you'll be prompted to pay your bills on time and avoid getting additional products of expenses that you don't need, thus saving you a lot of money you can use for more important things.
Here are some examples of budgeting strategies you can try:
— Setting 10 to 15% of your income for your retirement savings, another 10 to 20% for your children's education, and the rest goes to your basic needs, like groceries, gasoline, utility bills, and medical expenses.
— Collect discount coupons or vouchers on the most common household items you buy, such as dairy products, toiletries, and kitchen supplies.
— Setting a price ceiling for your wants or pleasures monthly to avoid shopping for luxury items every week.
— Value good and unforgettable memories by planning family vacations ahead of time so you can check the best travel and accommodation rates, book a flight and hotel in advance to maximize savings, and get the best deals through travel agencies, most especially when traveling abroad.
Note: Budget templates have their labeling or sections to make your budgeting plan a lot easier. Make sure to fill up all fields for accurate analyses and formulation of effective budgeting techniques.
 Find Opportunities to Save
By categorizing your spending, you'll know where and how to make adjustments on your budgeting plant. You'll be able to identify what things you're spending for the most and ways to cut back. A budget plan involves fixed and variable expenses. You're unlikely to be able to cut back on fixed expenses like your mortgage or rent, car loan payments, or utilities. However, you have a lot of opportunities to cut back on variable expenses, such as gas, entertainment, and groceries.
Here are some examples of opportunities where you can save:
Dining Out: Instead of eating in fancy restaurants or ordering on meal kit delivery services, you can cook your meals by setting a time every day. You can also prepare easy-to-cook meals or microwave-ready meals for the entire week through individual meal packing and freezing, which also prolongs the life of the food.
Buying in Bulk: Some say buying in bulk can result in overspending, but you can make a good strategy and benefit from the savings that bulk items can bring. For instance, only put enough powdered milk, powdered juice, sugar, or coffee beans in small containers with small measuring scoops included, just enough for the week to avoid wasting or too much consumption. Store the rest in a secure and locked food storage to limit unauthorized access. Doing so will also help keep you and your family healthier, avoiding overweight or obesity and other medical conditions, like diabetes and cardiovascular health problems associated with increased sugar and fat intake.
Conclusion
A budget template can help you set realistic goals for your budget plan. It avoids overspending and underspending, enabling you to identify your expenses and create effective techniques to cut back and save more. Once you develop the good habit of tracking your expenses and finding ways to save, you'll end the year with more savings on your bank. You have money to spend on quality family bonding time, for your retirement, and your children's future.