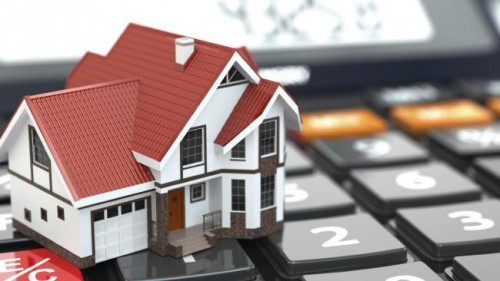 Not many people get renters insurance, simply because they think it's a complete waste of money.
After all, why spend money on a renters insurance policy when you may never need to file a claim?
It's advisable to begin by educating yourself and fully understanding what is renters insurance and what the benefits are for you. Renters insurance will help you save a lot of money in case of an unfortunate circumstance that is beyond your control. More than that, it will give you peace of mind.
If you live in a rented apartment or house, getting renters insurance should be one of your top priorities.
Here are the reasons investing in renters insurance makes complete financial sense.
Protecting Your Personal Property
In case your personal property gets damaged by fire or your belongings are stolen (that goes for clothes, jewelry, electronics, and furniture), your renters insurance will cover the loss, after your deductible of course. Repairing the damage and replacing all those items can cost quite a lot of money, which is exactly why you should get coverage because you simply never know when it comes to unexpected occurrences in life.
Renters insurance provides coverage for losses from many other perils, such as damage caused by aircraft and other vehicles, explosions, falling objects, lightning, vandalism, volcanic eruptions, hailstorms, and water damage from plumbing, household appliances, fire-protective sprinkler systems, heating, and air conditioning units.
When it comes to floods, earthquakes, and hurricanes, you may need to purchase a separate rider to cover potential damage because the standard renters insurance policies don't cover the losses resulting from those types of natural disasters.
Getting Personal Liability Coverage
A standard renters insurance policy also includes personal liability coverage. This protects you if someone is accidentally injured in your home whether it be from taking a fall, cutting themselves while making dinner, or if your dog bites them.
If something like this happens in your home, you would be held liable and you may need to pay those medical bills. You might even get sued, which would lead to huge court costs and other legal expenses, which is where a renters insurance policy comes in, as it would cover all those legal costs.
Note that it would pay for those expenses up to a certain limit, so you might want to consider paying a few extra dollars a month for an umbrella insurance policy. It will provide you with an extra layer of liability insurance and cover any additional liability costs beyond the limit of your policy.
Covering Additional Living Expenses
If your rented apartment or house becomes uninhabitable due to some of the perils your renters insurance policy covers, your insurance company will also cover your additional living expenses. They include accommodation, restaurant meals, storage fees, rent, and other expenses that you would incur if an accident forces you to leave your home.
However, renters insurance covers additional living expenses to a certain limit, only beyond your normal day-to-day expenses, and only for a certain period of time. So be sure to check with your insurance company to see how much and for how long your policy would cover those expenses.
Getting Coverage for Extended Theft
Not everyone knows that renters insurance protects your personal belongings even if they are not inside your rented house or apartment at the time something happens to them. In addition, if you have one or more storage areas outside your rented home, they would also be protected by your renters insurance policy up to a certain amount.
Therefore, if you have a car or a trailer outside and someone breaks in and steals your personal items, your policy should shoulder the costs. Moreover, it will also cover the loss of your personal belongings when you travel! If you experience theft on vacation (luggage or other personal items), your renters insurance will cover you, no matter where you are in the world.
Special coverage for extended theft is especially important if you're a frequent traveler, as it will give you peace of mind and save you a lot of money that you would otherwise use to replace expensive stolen items, such as your laptop. Make sure you look into this option when signing up for renters insurance.
By now you fully understand why renters insurance is important and why you should get the proper coverage as soon as possible. You never know what tomorrow may bring, which is exactly why investing in this type of insurance now is actually investing in your stable financial future.