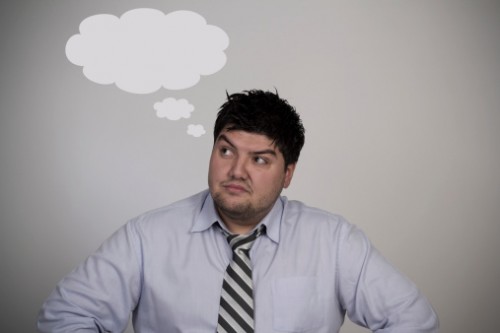 Many of us have been there – sitting across from the HR manager, the Director, or, god-forbid, the CEO – doing one of the most stressful things in life: a job interview. Fortunately, the blind panic fades once the interview is over. Unfortunately, if you are successful, it often fades into euphoria; the type of happy shock that makes us nod along to anything. Even the salary.
Since the recession, employers have been in a position of power when offering a salary. With fierce competition for jobs and the rise of internships, employers have held all the cards. But no longer! The economy is picking up and once again, jobseekers have the chance to negotiate salary. A senior consultant from recruitment agency EduStaff illustrates just how important this step can be:
"Negotiating your salary is an excellent way of sending a clear signal of your maturity, confidence, and ambition. It is important you have researched the company, industry and market so that you can explain why you have the right skills for the job and what you can provide that warrants a better salary. Of course it is always good to have a goal figure in mind before you enter negotiations."
Indicating that you are comfortable talking about money and are ready to have a professional discussion is a very attractive quality in an employee. On the other hand, approaching it without care can end up giving the wrong impression. Avoid the following tactics, when asking for a bigger salary, because they will not go down well:
–          "I was getting paid more at my last job"
–          "That's not enough"
–          "How much do you get paid?"
–          "I would like travel and lunch covered"
–          "Pay me more or I won't take this job"
When asking for greater pay, it needs to be a discussion; a dynamic conversation where you are ready to accept you may not get the outcome you were hoping for. In that case, you can always promise them that you will excel enough that they will see you merit the raise in the future.
Negotiating your salary in your current position has many of the same qualities as asking at an interview. You need to be confident in your manner, have done your research, and be ready to meet in the middle. It is often a good idea to set your target a little higher than you would otherwise, giving you more wiggle room. Negotiating your current salary lets your manager know you are ready to take on more responsibility or that you think you are undervalued.
Having an open and frank talk about your salary with your boss is nearly always a positive experience; they can let you know why you're earning what you are, and how likely it is your pay will rise. Organisations should really offer annual pay-rises to meet inflation or at least provide assurances of pay-rises to come. If they don't and they're the ones avoiding the topic, maybe it's time to take your skills somewhere else!