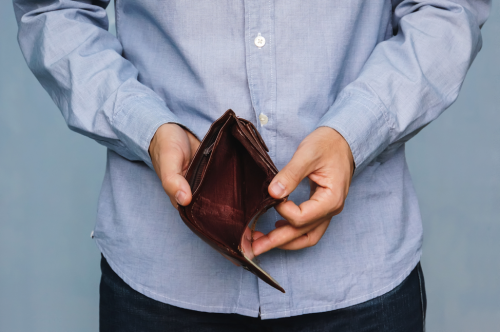 When it comes to money, there are two types of people in this world, there are spenders, and there are savers, and it's quite easy to determine which category you fall into. Typical traits of a spender are as follows:
— Payday is the most important day in your calendar month, and you can often be found counting down the days until it arrives.
— You've always got something planned for the moment you've been paid and that hard earned cash will disappear as quickly as it has arrived.
— You've spent your money before you've earned it, and an online shopping frenzy begins the moment your pay cheque is available.
— You spend the first half of the month living the dream, and the second half not having a social life and budgeting for a full 30 days is still something of a mystery.
Typical traits of a saver are below:
— Payday comes and goes without attention; it doesn't make a difference when it happens just as long as you get paid.
— You love to watch your bank balance grow, and this will always excite you more than the newest pair of Yeezys.
— You never spend your whole paycheque in one month, and there's always plenty left over for a rainy day.
— You are happy spending most nights at home.
Think long term
There are pros and cons to both traits above, but it's important to start thinking long term when it comes to your money. Whether you've already started saving for retirement or have yet to consider why you should, it's never to soon to start investing in yourself. You'll find time goes much quicker the older you become, and your last day of work could arrive earlier than you think.
Get organized before payday comes around and allocate your spending on what you need, not what you want. Find a balance between being sensible and having fun, enjoyment, and making social plans is key to living a fulfilled life, and saving a little at the same time. Your well being in the future is just as important as your well being right now.
Invest your money
Start investing your money somewhere other than your bank where the opportunity for growth may be greater. A SIPP (Self Invested Personal Pension) is a good option to consider as it offers much for freedom to the investor compared with any other pension schemes but be sure to keep an eye on the growth.
Sometimes these investments may not always go as planned, and you may feel dissatisfied with the performance. If you were not made aware of the potential pitfalls or risks that can occur, you could be entitled to mis sold SIPP compensation, so always keep an eye on your savings.
If you are finding it hard to save, then there's always a way to become a more savvy spender. Hunt out bargains and keep a hold of any change, you'd be surprised how much those small day-to-day savings can build up to. Learn how best to budget and stick to the limits you've put in place. You'll start to see your funds build up in no time.