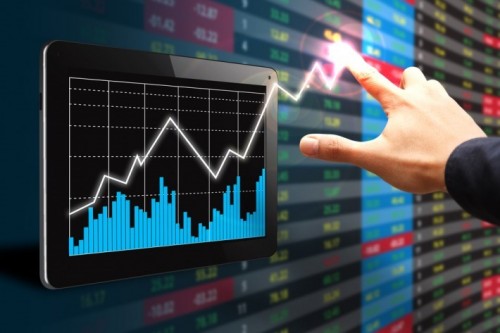 Forex brokers, individuals or firms, help you to execute trades in the forex market. You can partner with a forex broker irrespective of where you are located in the world and execute forex trades. If you reside in the United Kingdom and are a beginner trader, you need to know certain key aspects as regards forex trading. A number of forex brokers are out there in the market and it is a challenging task to choose the best one to partner with.
As U.K. resident, it is important that you choose a forex broker having a local address and operating in the local market. In the U.K., the Financial Conduct Authority (FCA) is responsible for overseeing and regulating all types of companies operating in the financial services sector, which includes forex trading as well. The aim of this article is to help you understand why you should choose FCA UK brokers to succeed in online forex trading.
#1: Unauthorized Brokers
Many unauthorized brokers operate in the U.K. market. They even provide a well-known business address. Most beginner traders get fooled by this as they choose to invest their hard earned money in such companies. They woo you by making you believe that you can have more winning trades if you choose to work with them. After you execute a few trades, all communications will stop and you will find it difficult to establish any kind of contact with your broker.
Therefore, the first thing you should check prior to signing up with a forex broker in the U.K. is whether the registration number provided by the broker is genuine or not from FCA website. This way you can avoid becoming a scam victim.
#2: Identify FCA UK Brokers
If you partner with an FCA regulated broker, you can be confident that your funds will be safe and secure in the event of the broker facing a financial problem. This is because FCA UK brokers will be adequately capitalized and they will keep your funds in separate accounts. This means that the outcomes could be more favorable and, therefore, you will be in a better position to make more profits in forex trading.
#3: You Are Important
For FCA regulated brokers, you play an important role in their business and, therefore, they treated you with a lot of respect. They keep the lines of communication with you open always, they correspond with you on a regular basis, and they do their best to meet your needs at all times. On the other hand, you cannot be confident that an unregulated broker will treat you in the same fashion. Unregulated UK forex brokers do not treat their customers with concern as they are not important for them. Such brokers are more interested in the clients' funds and they entice you with unrealistic bonuses. Regulated brokers, on the other hand, strive to keep your identity and personal data safe and secure.
#4: International Issues
Some brokers that are based out of other countries may not follow the laws of one jurisdiction and slip through the loopholes in another country's laws. If you partner with such type of brokers, without checking their background, a regulatory body like the FCA could make things easier for you. The FCA would be in a better position to hand over the related documents to the lawmakers. This, in turn, will help to minimize the loss incurred by you. In addition, it helps to reduce the impact of red tape.
#5: Accountability
FCA UK brokers are bound to adhere to certain rules. Though you cannot assume that the FCA regulated brokers will always do everything in the right manner, you can be sure that the FCA will initiate action against the erring brokers immediately. Regulated brokers are required to inform their customers clearly about the terms and conditions of trading before they sign up with them for forex trading.
Forex brokers that operate under the regulatory purview of the FCA are also bound to provide you with the best international forex rates. This is because the brokers are in a better position to view and compare more quotes quickly. This would also enable the brokers to make favorable trading decisions. Further, there is no scope for regulated brokers to incorporate any hidden fees to hike up clients' trading costs.