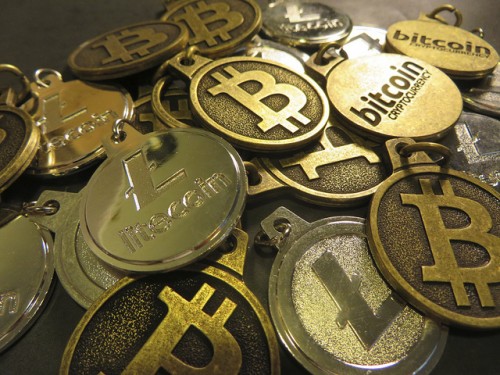 Blockchain technology seems to be all the rage right now and in not wanting to be like those businesses that failed to build websites or join social media, you might be tempted to get involved with the decentralization revolution before you miss the boat.
In a Nutshell
The main components of blockchain are its distributed ledger (no central database) and immutability (records in the ledger are permanent and cannot be edited or removed).
Having no central authority manipulating the data makes blockchain appealing if your business aims for transparency, but that doesn't mean it's suitable or even practical for many businesses.
Let's take a closer look at the 4 main reasons why your business doesn't need blockchain yet or may not need it at all.
1) If it Becomes Widespread You Will Know
Unless you're working on a tech startup specifically designed around blockchain and/or cryptocurrencies, or you are making the decisions in a major company in tech, banking or finance, there's no real benefit to implementing the technology now.
If the web or leading platforms become blockchain driven, you will know like everyone else and will easily be able to make the transition.
A more realistic question you may want to ask yourself is should your business accept payment in Bitcoin?
That is becoming widespread and if you want to cater to the widest possible customer base, it's worth considering.
Tip: If you want to invest in the tech, hardware and apps to allow your business to accept Bitcoin, a $1000 payday loan from the likes of WeGot1000 can get the job done quickly.
2) It May Not Take Off
 There has been a lot of hype around blockchain making the financial system and other industries more open and honest. With no central control and increased privacy, the power returns to the people. However, the people might not want this extra responsibility.
The benefit of having a business or government in control of our information is that if something goes wrong, we can blame them and seek recourse.
For example, a bank can reverse an errant transaction, or a credit card company can reverse a payment.
If you lose your Bitcoin wallet, send money to the wrong address, or are otherwise scammed, there's nothing you can do.
Right now, the average person does not understand blockchain and the technology is not accessible. There have been many disruptive and innovative technologies that the public never adopted for whatever reason—it is not a given that blockchain will take-off.
You could put all your effort and finances into adopting the technology and it could be dead in the water in 5 years.
3) Costs Could Rise
Blockchain might have the ability for free transactions between individuals just like physical cash transactions between friends, but the nature of commerce and trading means third parties and fees are still involved and these may rise as various services develop.
As seen with Bitcoin, there are inbuilt transaction fees that a lot of proponents want to sweep under the rug.
The fee system is employed when transaction demand exceeds the capacity of miners. Users have the option to donate a small portion of the transaction in the form of a fee to speed up the confirmation process—that fee goes to the minor that completes the associated block. The higher the donation, the quicker your transaction.
This might sound complicated, but the point is, when demand is high (which will happen as more people start using Bitcoin), it costs more.
There's a lot going on behind the scenes, however and this could eventually be solved.
The issue is much worse for blockchain based smart contracts …
4) Blockchain Bloat
 As with cryptocurrencies, the nodes which support smart contract blockchain networks contain the full database of every contract that has been completed.
This functions relatively well for Bitcoin because it only has one responsibly—financial transactions. Smart Contracts vary, and the amount of data stored can become overwhelming.
If this data cannot be processed and spread across the network, the health of the network suffers, and new contracts face severe delay or a high financial cost.
Using blockchain in the wide variety of ways envisioned could become very costly (an issue it was supposed to solve) unless a workaround is found.
Your business probably doesn't want to be at the forefront and will want to wait until the technology evolves.
For most businesses, there is no need to jump on the blockchain bandwagon just yet. But, are you one of the few that have? Let us know what you're doing and why in the comments below!