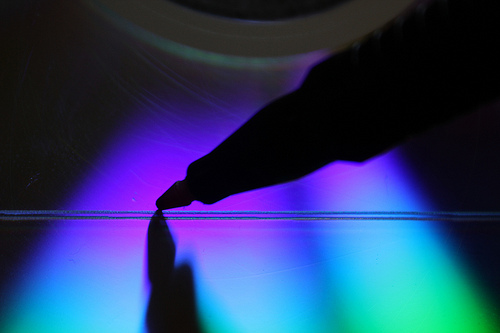 The correct age to write a will is for a large part dependent on individual circumstances. Once an individual crosses the age of 18, they are allowed to write their will but more often than not, there are things that happen in the course of a person's life that can change one's mind about wills.
Financial Independence
A select bunch of people move away and become financially independent of their parents. Others, due to commitments to universities and higher studies continue to rely on the parents for financial support.
The rules of intestacy state that if an unmarried person who does not have any children dies and does not leave behind a will, his assets will be transferred to his parents and if there are no surviving parents, then to other relatives. While someone is dependent, this makes sense, after all, parents provide the child's assets till then. After financial independence, there may be other people who gain importance in someone's life who may be wanted to be factored into the will.
Marriage
The institution of two people living together, whether it be through marriage, civil partnerships or live in relationships, anything which is recognized as a long term relationship may be the time or may trigger the writing of a will as well. These are not age-related decisions but union related, where one may want to ensure that their partners are taken care of in the event of an untimely death. Relationships which are not such as marriage but where there is property held jointly then there should be arrangements made which may be different from intestacy rules.
The average age for marriage is around thirty for men and twenty eight for women according to the Office of National Statistics though these figures can vary by a large margin. The general feeling is that the right age is around the late twenties to early thirties or in a more detailed fashion, the time when one acquires their first assets.
Children
Once a person has children, there are two usual questions raised about what happens in the even of the parent dying. The first is the care of the child and who will be responsible for it, the second is the welfare and inheritance of the child. A will deals with both points and allows a person to make provisions for the distribution and use of property as well as the transference of guardianship in the event of death.
Re-Marriages
Remarriages or new partnerships may want one to make alterations to a will. This can occur either out of divorce or post the death of the spouse. One should also keep in mind that new wills revoke old ones.
Illness
When illness or terminal diseases strike, they pose significant threats to life and shorten one's expected lifespan tremendously. For those who do not have wills, then would be a good time to  make one and for those who have more than they or their children and loved ones need, they can be motivated to donate money to a hospital or a research facility.
Although a person who is of sound mind can make a last will and testament after reaching the age of eighteen, a practical approach should be taken. An eighteen year old will usually not have assets of note which are to be distributed, nor is there a question of children generally around that time. One should anticipate and react on changes in relationships and life, in the forward movement of one in society and the growth of a family. While formulating a will, one should also look towards professional advice in order to understand the workings of the law in order to ensure that those bequeathed in the will gain the maximum benefit.
Bio:
Marcus Smith is legal expert who specializes in wills and last testaments. He has helped give advice to many people regarding their last wishes and he also guide to a writing a will. A practical and pragmatic man, Marcus offers solid and sane advice to keep the worried at peace about the future.