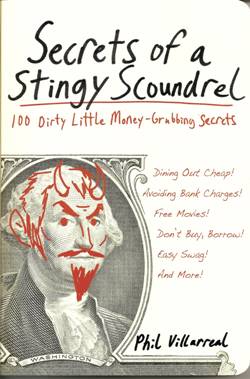 Congratulations to Wendy who was selected at random to be the winner of the Secrets of a Stingy Scoundrel book giveaway.  This is definitely an enjoyable book to read and timely as the holiday season is here.
I just want to thank everyone again who participated, there were some really smart and funny money grubbing tips that everyone left on our contest post as well as the Facebook Page.
There will be plenty of more book giveaways so make sure to stop by to find out when the next one kicks into  gear.  You can always make sure you get the latest posts by subscribing to the BudgetPulse  RSS Feed.