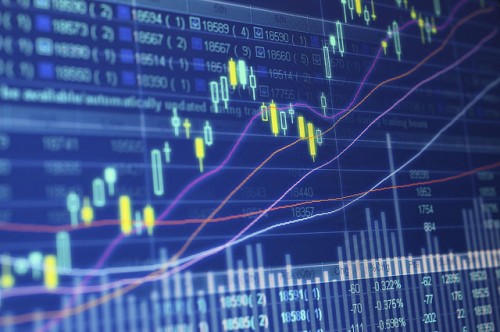 There is no question that some people do appear to have the midas touch when it comes to creating excellent returns on their financial investments, and one person who definitely fits the bill is the financial wizard, Warren Buffett.
Having access to stock prices and company news, like this from over at Money Morning, could help you to identify potentially profitable trades, and you might also want to follow in the footsteps of the Sage of Omaha, to see if you can emulate his success.
Here is a look at some of Warren Buffett's pearls of wisdom and investment rules.
Playing the long game
One of the fundamental cornerstones of Buffett's investment strategy is to invest for the longer term rather than chasing short-term gains.
If you analyze his portfolio of stocks, you will immediately notice that he has stock holdings in some major household names and he has maintained his exposure to the majority of these trades, for a considerable period of time.
Buffett is virtually the complete opposite of a high-risk day trader who is prepared to ride a financial roller coaster and get out when they can make a quick profit. Some of his stocks have certainly had some bad years along the way, nursing dips in value that can reach 20% or more at certain points, but rather than panic or sell, he simply takes the view that time will prove him right and the stock value may rise substantially compared to the original price, provided you are willing to play the long game.
Another key point about taking a long-term view of your investments, is that it helps to reduce the potential for bad timing, where you sell at a point that proves to be a mistake.
Be your own expert
It may well be that you can find a so-called expert who appears to know more about a particular stock or market than you, but what you won't find Warren Buffett doing, is paying heed to market forecasters who are claiming to know where a stock or a market is heading.
Buffett takes the view that no one can truly predict with any degree of certainty exactly what is going to happen in the markets and that anything can happen at any time. It is better to develop your own strategy, and even if you don't have that much confidence in your own ability, it still doesn't warrant following an expert, according to the sage.
Look for true leaders
When Buffett is searching for new investment opportunities, he usually applies a series of rules that he has developed, to see if the company he is interested in, meets those exacting standards.
One thing that he always wants to see is that the business enjoys vigilant leadership.
Quite simply, it is his view that everything within a company starts and finishes with who is at the helm and at the top of the corporate structure. If you want to emulate what Buffett does, he suggests you do some research take a look at the CEO, Chairman and board of directors, to see how vigilant and responsible they have been in keeping debt under control and their salaries at sensible levels.
Finding someone who is diligent and has the right leadership qualities, should instill a reasonable degree of confidence that your investment in their business should be under good stewardship.
Solid prospects
Before you invest your hard-earned cash in a stock, it could pay to pose the same question that Buffett normally asks, which is will their product still be for relevant and for sale about 30 years from now.
You might think that this is an almost impossible question to answer, but when you think about the logic behind that vital investment rule, it soon makes a lot of sense.
An internet startup who has produced a new piece of technology, might just turn out to be a winning investment that goes on to dominate their market and deliver spectacular investment returns, or it could fold if their idea runs out of steam.
What Warren Buffett seems to like to do, is to search out businesses who have a product that has solid prospects of longevity. Food and certain consumables are always going to be in demand irrespective of what happens in the future, so check to see if your intended investment offers solid prospects in this respect.
You might never accumulate the same level of wealth as the wizard of Wall Street, but you can at least give yourself a fighting chance by following his investment rules and insights.
Sharon Butler writes about a range of financial matters; from savings to stocks and shares, her articles appear on numerous blogs and cover a wide variety of financial topics.