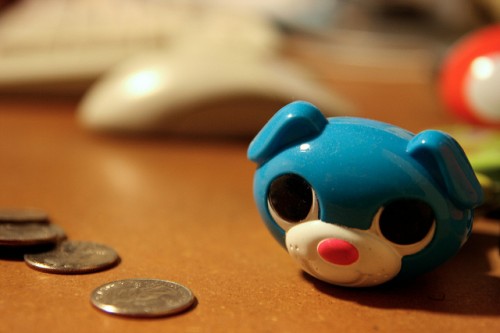 If you have been vowing to take better care of your money in 2019 but have been putting off your goal because you think it will take up a ton of time, take heed. Getting into financial shape is much like getting into physical shape: pretty much any small improvement that you can make will eventually add up to significant progress.
With that in mind, consider the following four relatively easy and smart money moves that you can start doing right away:
Check your credit score
If you can't recall the last time you checked your FICO score, today is a great day to do just that. As Scott Alan Turner notes, a low credit score can prevent you from getting the best interest rates on loans and the lowest premium prices on home and auto insurance. If you are planning on moving this year into a new apartment or rental house, a less-than-stellar FICO score can prevent you from being approved for a lease. Use a website like Credit Karma to check your score for free, or if you have a credit card that offers this option — Discover also provides free FICO score updates, for example — you can check it that way as well. If you find any errors, it is important to dispute the mistakes by registered letter. And if your score is low due to lots of credit card debt, late payments and other factors that you can control, do everything you can to whittle away your debt and arrange for automatic payments of your bills, so you don't have to worry about late fees hurting your credit score.
Start saving money
If you ever feel anxious about your financial situation, or automatically put any large expenses on your credit card, having a nice nest egg can alleviate both of these situations. Unfortunately, most people have not saved up much of their hard-earned money; as Smart Asset notes, of the Americans who have savings accounts, the median balance is $5,200, which will probably not get you through a major financial crisis. Fortunately, you can rise above the average and start setting aside money, which in time will grow to a nice amount. While the most common advice is to put 10 percent into savings, this may take too much out of your budget, at least at first. Instead, start with any amount — maybe $50 a month — and make it a goal to gradually grow your savings to 10 percent of your income. Any amount that you put into savings is better than nothing, and seeing that balance rise on your account statement will do wonders for your financial anxiety. To make it as painless as possible to save, consider opening a separate account and then arrange for an automatic deposit each month, so you don't ever really "see" the money that is being saved.
Look into extended warranty program for your car
If you feel like you pay through the nose for car maintenance, an extended warranty program will alleviate this situation very nicely. You don't have to be at the whim of your car and the mechanic, you can invest in an extended warranty and/or a service plan that will cover maintenance. For example, check out Protect My Car — they offer three levels of extended vehicle protection to meet your specific needs. Check out the site and get a free quote; in one case, you'll pay a $100 deductible and Protect My Car will cover the rest. With a plan like this in place, you can rest assured that unexpected car trouble will not throw a wrench into your financial well-being — and not raise your credit card balance.
Shop around for the best savings account
As Consumer Reports notes, savings accounts are definitely not created equal. Now that you are working on your nest egg, you want to be sure you are earning the best possible interest rate. Shop around and see what you qualify for — for instance, online savings accounts may pay around 1.8 percent or more, while a one-year CD may yield 2.75 percent. You can either ask your banker what they are currently offering, or if you have a financial advisor you can consult with him or her for advice. You can also do your own research by checking out sites like Bankrate or DepositAccounts; they will allow you to compare current rates, fees, and other features of a number of account options.
Smart money moves add up to a sense of financial calm
It is reassuring to know that you don't have to spend hours working on all aspects of your finances or make huge changes in your spending to be smarter about your money. By starting with these four steps, you will be well on your way to being wise and careful with your hard-earned money, and less stressed out about your finances.