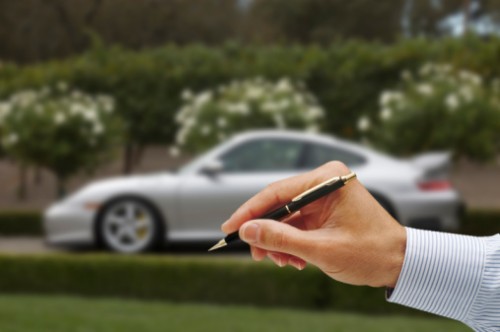 When you decide to buy a new car, consideration of the potential resale value should play a major role in your decision-making. Model popularity is one determining factor. The most popular models tend to hold their value far better on the used market than the less popular models (with plenty of sales and plenty of used cars on the market, the availability of spares is likely to remain healthy for a long time).
Once you do buy, it's important to keep resale value in mind with every decision that you make with the car. You'll find that it's been worth it when it's finally time to sell. Your car will command a fine price.
Consider the warranty
Vauxhall offers lifetime warranty, and Kia offers 7. Most others max out at 5. It makes sense to think of the warranty that you're getting. Once your car's original warranty runs out, it quickly loses value on the used market. Investing in an extended warranty is one way out. While you can always buy from a third-party vendor such as WarrantyWise or WarrantyDirect, it's best to buy directly from the manufacturer if you want to do what's best for your car's resale value. While it usually does cost more (about £1,000 for the average car for a 3-year extension), it makes the car more attractive to the used buyer.
Keep to the recommended maintenance schedule
Whether you get a third-party warranty or the manufacturer's product, you'll need to keep up with the recommended maintenance schedule — oil changes, spark plug changes and so on — if you are to keep the warranty going. Finding service at an authorized service center will help you keep a full and well-updated service history, which, again, is great for resale value w. If you do need to go to a third-party garage, you should make sure that it's a quality place that doesn't use substandard parts (use a trusted car repair quote search engine such as whocanfixmycar.com).
Protect those looks
As far as possible, you want to keep your car garaged, or at least parked in shade. Keeping the sun off your car helps protect both the finish on the paint job and the interior plastic. What you don't want to do, however, is to park under a tree. Bird droppings, berry juice and other debris from trees can permanently ruin the finish on a car.
When you do clean your car, washing by hand is the gentlest way to go. If you wish to use a car wash, you should go brushless. Quality waxing and dressing can help, as well.
Be a careful driver
Accidents, however small, greatly lower a car's value on the used market. If you put so much as a fender bender on your service history, it will have an effect. You want to take every precaution.
Finally, try to sell privately
It's never a good idea to trade your car in when you buy a new car. With two deals going down together — the car you're selling and the one you're buying — the dealership has too much freedom to adjust the numbers with. You'll never know what you're actually getting. It isn't given a good idea to sell to a used car dealership. Instead, you should advertise to sell privately. You won't need to deal with a tricky used car dealer or their profit margin. You'll get to keep the entire proceeds to yourself.
Finlay Baldwin enjoys writing about cars; buying and selling them, mechanics, and the latest models. His articles appear on a range of blogs from auto to personal finance.