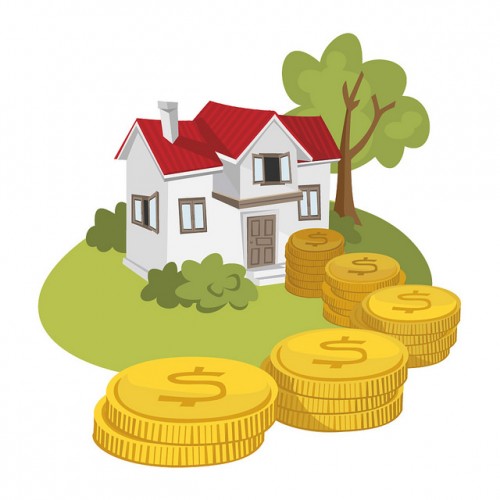 Many people living in the UK struggle with the idea of buying or renting. If you're thinking about making the switch to homeownership, here are a few things to think about.
Planting Roots Vs Living The Jetsetter Lifestyle
At some point, someone has probably told you it's better to own than rent, for a variety of reasons. According to this whole of market mortgage broker, buying a home can be stressful though. But, that stress has a huge payoff – permanency. Many people want to settle down and "plant roots" in an area, and buying a home is the best way to do that.
When you rent a flat, you don't have that – you can't. Your lease payment could rise substantially, and you could find yourself forced out of a particular area. The home isn't yours, so you usually can't make major adjustments to it.
Everything passes through the landlord's hands.
When you own, you're buying something that belongs to you. No one can take it away. As long as you pay your tax, you get to keep the property. Your mortgage payment won't increase if you get a fixed mortgage. And, even if you opt for a variable rate loan, there are limits to how high your payment can be. There's a certain kind of certainty to buying that you just can't get with renting.
The Cost-Efficiency Of Buying
Buying a home can be very cost-efficient if you get the right mortgage. And, if you intend to live there long-term, it almost always works out in your favour.
Renting over a long period of time means that your cost to rent rises with inflation. In most situations, it costs you more to do this over time. With owning, your mortgage interest decreases as you pay off your home and, eventually, you will have your home completely paid for.
You will never be finished paying for your flat.
You Can Make Your Own House Rules When You Own
When you own a home, you can make your own rules. This is something that appeals to a lot of people. When you rent, there are strict limitations on what you can do with the property. Most landlords, for example, won't allow you to change wall colours or take down walls or substantially change the flat in any way.
While some landlords are more lenient than others, it's the landlord's rules, not yours.
When you own your home, you can do whatever you want with it. If you want to build a gym in the basement, you can do so. If you want to have an extra playroom for the kids, you can have it. If you want to paint it pink and yellow, you can (probably) also do that.
You can have pets if you want. You can choose whatever decorations you like, you can choose your own furnishings, landscaping, and do what you want with your own garden. If this sort of thing appeals to you, owning is for you.
But There's No Maintenance Cost With Renting
With renting, one of the biggest advantages is that you don't have to pay for maintenance costs, which are neverending with a home. Even when you're done paying the mortgage, you'll never be done fixing your home.
Roofs sag, plumbing leaks, and electrical wiring frays. Appliances eventually die, countertops crack, and pretty much everything in your home is in a slow state of falling apart.
Because of this, many people choose to rent so that they can avoid pumping most of their money into a home. If you want to avoid long-term maintenance costs, you might want to reconsider buying and go for a well-appointed flat instead.
You Have More Freedom With Renting
At the end of the day, you have much more freedom renting a flat than you do buying a home. You can pick up a leave anytime you want when you rent, and there are no real restrictions on how long you must live in a particular area. Even when you sign a rental or lease agreement, these can be terminated prematurely in most cases if you absolutely have to move.
The same cannot be said of a home, which has a certain amount of permanency. That strength often turns into its biggest weakness when you don't want to be tied down or when the local economy goes south and you want to move to a better area.
Homes can sit on the marketplace for months, sometimes years, without being sold. When you rent, you never have to worry about that.
And, for many, it's the reason why people still rent.
Graham Cox is founder of XOC Marketing Ltd, a UK based company helping companies in the financial services industry grow their business.  Graham founded the company in 2013 and numbers some of the biggest UK mortgage brokers amongst it's clients.  Graham resides in Bristol, in the south west of England with his wife and young son.