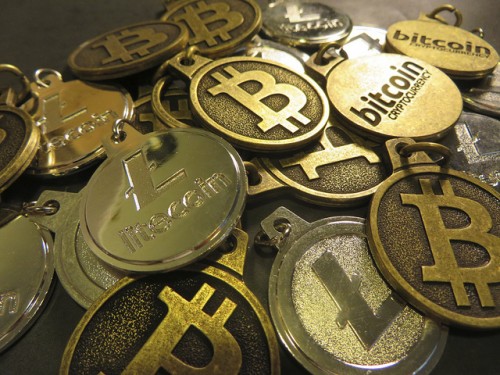 After bitcoin's value suffered a huge decline three years ago, it has now reached a value of more than $1,000 USD, once again.
At the start of 2017, Bitcoin began to reach new heights, with the crypto currency's value rising dramatically. On January 3rd, Bitcoin reached a value of $1,025 USD, which was a level that hadn't been witnessed since 2013.
A Number of Factors at Play
This bounce back to over $1,000 is being put down to a number of factors, including geopolitical, security and technical ones. That's because, during its early stages, Bitcoin was created to provide a distributed system that offered valid transactions through the power of many.
At the heart of Bitcoin, you'll find the concept of the blockchain, which is a distributed database that's already found its way into IT enterprises. The Linux Foundation run the open-source Hyperledger project, and, beyond Bitcoin, are one of the leading advocates of blockchain usage.
Even though IT vendors and financial organizations are starting to warm to the blockchain, it's likely there has been a "halo-effect" on the value of Bitcoin, too. However, Bitcoin is something many blockchain efforts aren't associated with, as Brian Behlendorf, the Hyperledger project's executive director suggested that his group isn't involved in developing any form of the cryptocurrency.
Political Uncertainty
Some have suggested that Bitcoin has grown in value due to a lot of political turmoil which has been witnessed over the last year. Britain's vote to leave the E.U. (Brexit) and Donald Trump's election in the U.S. has created a lot of uncertainty, while China's and most recently Japan's demand for Bitcoin has also grown. All of these elements are playing a huge role in the value of the cryptocurrency.
Security Measures
When it comes to security, Bitcoin has become a preferred method of payment for most ransomware demands. In 2016, many vendors noted there had been a significant rise in the number of ransomware attacks.
In a report conducted by SentinelOne, it was discovered that half of the organizations who took part in their survey had responded to some kind of ransomware campaign. And, according to the survey, some of the companies involved had paid up to $20,000 worth in Bitcoin to retrieve the data they had lost during the ransomware attack.
Even though Bitcoin does play a role in the landscape of ransomware, it doesn't necessarily mean there's a direct relationship between the rise in Bitcoin's value and the rise of ransomware attacks. Like all other types of commodities, Bitcoin has a value which is determined by the market's supply and demand. Perhaps as the demand from companies to buy Bitcoin in order to protect themselves from further ransomware attacks increases, this is helping raise the value of the cryptocurrency. This is perhaps helped along by the fact that now you can buy bitcoin with a credit card instantly.
Added Stability
Another factor that's helped strengthen the value of Bitcoin is its stability over the last couple of years. The last time the cryptocurrency reached over $1,000, Mt. Gox was the leading Bitcoin exchange.
However, on February 28th, 2014, Mt. Gox revealed it had lost 750,000 Bitcoins following a massive attack. These Bitcoins were valued at $473 million, which meant this failure had a severe impact on the overall market and consumer confidence in the cryptocurrency.
At the end of 2014, Bitcoin has suffered its worst year on record, with its value dropping to around $312, and with predictions, it would fall even further.
Nevertheless, since 2014, there have been no more incidents like the one suffered by Mt. Gox, with no major Bitcoin exchange collapsing. Even though there have been some security issues, there haven't been any on the same large scale as the one in 2014.
There were some skeptics who believed the value of Bitcoin wouldn't rise as high as $1,000 USD again, but others aren't surprised that it has.
Michael Moser from Javelin Strategy and Research told eWeek that he's not surprised the value of the cryptocurrency has once again risen to over $1,000. He remarked that, since January 2016, its value has been rising. It was $420-440 at the start of last year.
He also believes a number of factors are influencing its growth, including stronger demand, tighter fiat currency controls and limited increases in the supply of Bitcoin. He also believes that, in terms of its impact on the ecosystem, they would expect the cryptocurrency to remain strong, potentially even rising in value throughout 2017.
Hayden Kelly is a financial planning officer at a small town bank. He loves to help others by sharing his know-how on various personal finance websites.