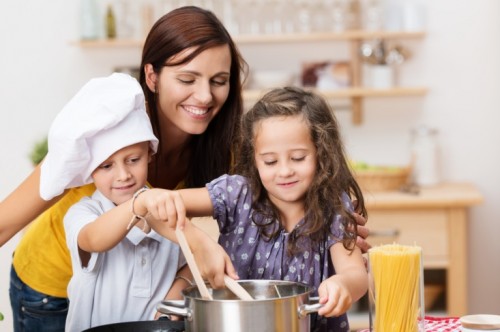 There's no doubt one of the rooms in your home that you will use the most is sure to be your kitchen. This could be the gathering area for your family on a daily basis. Being able to prepare and eat meals around the table or kitchen counter is typically a part of family life. Studies show that the low cost of a kitchen remodel is $4,300, while the average approaches $22,000. If you're looking to make significant changes to this area of your home, you will typically need to have a budget in place.
Of course, taking the time to know some simple money saving tips for your remodel is a great place to start:
Tip #1: Have a plan in place
The first thing you will want to do is to know the changes you wish to make. Are you interested in putting in new counters, adding another type of flooring or purchasing new furniture?
Taking the time to decide on what you intend to do before you make any phone calls to a contractor is one of the best ways to save money and know the costs to expect. It's common for the more things you do when it comes to the remodel itself, the greater the costs will be.
You may want to visit https://www.gkandb.com/ to get some ideas about things you can do in the kitchen area. This can allow you to look at what may be offered to you and then allow you to consider the work you prefer the most.
Tip #2: Make simple changes
When you're on a strict budget, there are many things you can do that won't cost a great deal in your kitchen area but will look like it did. You may want to consider doing some of the things listed below:
1.  Update cabinets by simply replacing the door rather than the entire cabinet. Additionally, you may want to put new hardware on your cabinets to give these an entirely new look and save money.
2.  Paint the walls a lighter color because doing so make the kitchen look cheery and more updated without spending a fortune.
3.  Avoid hiring a plumber if possible and use the same utility layout if you decide to put in new appliances. This can save you a great deal of money.
4.  Look for items on sale at your local stores. Keep in mind that you may be able to get a new stove, refrigerator or even a dishwasher if it has a small dent in it or has scratches. This can translate into huge savings for you.
5.  Consider talking to your contractor about potential discounts for helping do some of the work or for doing a huge job.
Tip #3:  Do side jobs
You may have your hands tied with a full-time job. This can make it extremely challenging to get in any extra hours of work throughout the week at another place of work.
However, millions of people are logging on the computer and doing a variety of tasks from the comfort of home. If this is something that interests you it's a very good idea to view a variety of sites that offer this type of work.
One of the things you may do to increase your income and save for your kitchen is writing articles for different website owners. Another idea is doing customer service work on the weekends. There are numerous options for you to consider if you want to work at home for additional income.
Being able to have a space you love and want to use each day is certain to be high on the list of the reasons why you do a kitchen remodel. Doing little things that can decrease the cost of this project may help render big results when done on a regular basis. With just a little bit of effort, you can have the kitchen you want without breaking the bank.