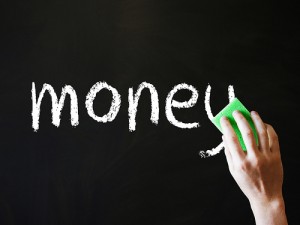 Being in complete control of your money doesn't require a degree in finance, nor do you have to work alongside personal finance experts. But since personal finance isn't taught in schools, and because some parents don't teach their kids how to manage money, many adults learn good financial skills by trial and error.
There are no hard and fast rules when it comes to personal finance. The methods that work for one person may not work for another. However, if you stick to a few basic principles, you'll be in a better position to take control of your finances and reach financial goals.
Build a three to six month cash reserve. You may be okay with only a thousand dollars or less in your savings account. But while this may provide immediate funds for a car or house repair, a small savings account might be insufficient if you deal with bigger issues, such as a job loss.
Think big and take your savings to the next level. Increase how much you set aside, if possible. A good rule of thumb – keep at least a three month's cash reserve.
Check your credit report each year. Don't let a year go by without reviewing your personal credit history. It only takes a single mistake to drop your score, and if you apply for a home or car loan with negative items on your report, the lender may reject your application.
Go to Annual Credit Report, answer a few questions to confirm your identity and gain immediate access to your reports. There is no easier way to stay on top of your credit, plus it's free.
Pay more on your mortgage. Did you know that by increasing your mortgage payment by 1/12 each month you can pay off your home seven or eight years sooner? Even if you're already years into paying down your mortgage, why not increase your home loan payment? This is a good way to pay down the balance faster and build equity quicker.
Get life insurance. Don't think of life insurance as an optional policy. If you have a family, this is probably the single most important insurance policy you can have. The death benefit paid to your family can replace your income, pay off debts including your mortgage, and even pay for your kid's college education. Don't wait until you're older to think about insurance. Maybe you feel that life insurance is too expensive, but if you compare life insurance rates, coverage might be cheaper than you think. Utilize companies like Best Life Quote, to find the best deal on a policy for you and your family.
Pay off your credit cards each month. There is nothing fun about a ton of credit card debt. Not only does it take years to pay back creditors, high credit card balances can knock down your credit score, making it harder to get loans and other types of financing. However, you can avoid this headache by only charging what you can afford, and then paying your balance in full each month.
So, how do your finances compare? The fact that you're ready to take control of your money is commendable. Learn to live by these five money tips and you're one step closer to reaching your financial goals.