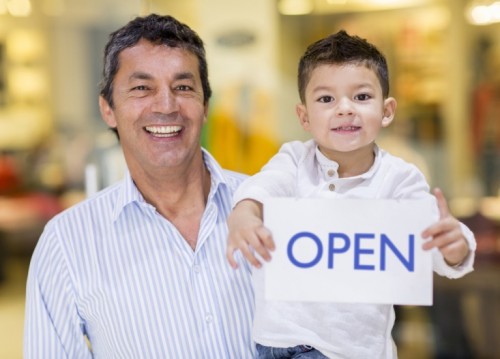 For many, starting their own business is the culmination of a life-long dream. However, owning a business can also present a myriad of new problems –– many of which relate to funding it. Indeed, between personal and professional responsibilities and debts, new entrepreneurs often struggle to manage their capital effectively. Today, we'll share five money-saving tips tailored just for new business owners, so that you can relax and get back to doing what you love! Check them out here:
Separate Personal and Professional Finances
The first key to getting a handle on your finances is to separate your business interests from your personal debts and accounts. Covering business essentials like tissue culture supplies or phone technology with your personal credit card might seem like a good idea at first blush, but it will complicate your finances and make it difficult to form a working budget. Plus, you won't be able to develop business credit by paying out of pocket. Rather than dipping into your savings to cover business expenses, look for alternative ways to boost your company's cash flow (such as a business loan, for instance).
Eliminate Status Purchases
Some aspiring entrepreneurs will mark the start of a business venture with a big purchase –– a new house, a new car, jewelry, or some other status symbol. Plain and simple, you need to resist the temptation to spend big money on a luxury item that you really can't afford. It's unwise to assume that your business will be a smash hit immediately; so until you actually have money in the bank, forgo flashy purchases.
Pay Yourself
Strange though it may seem, it's crucial for business owners to remember to pay their own salary. Though certain dedicated professionals may feel compelled during tough times to lower their own pay –– or to go without it entirely –– doing so only creates new funding issues in your personal life.
Consult with a Professional
If at all possible, it's recommended that new business owners seek out the advice of a professional accountant. There's no shame in admitting you don't know every financial trick and tactic in the book. And partnering with the right accountant can actually save you money in the long run!
Write it Off
Inexperienced business owners may not realize that a myriad of everyday expenses related to their business are fully (or partially) tax deductible. The rent you pay for your business space, the freelance services you enlist, and costs related to business travel are all common tax write-offs that small business owners list. Don't overpay for taxes this year –– do a little homework first and potentially save hundreds or thousands of dollars instead.
The Bottom Line
Few business owners see their company skyrocket overnight. That's why it's important to persevere and to recognize that you may have to sacrifice certain creature comforts to reach your ultimate goal. The good news is, with a lot of hard work and a little luck, you can achieve anything!