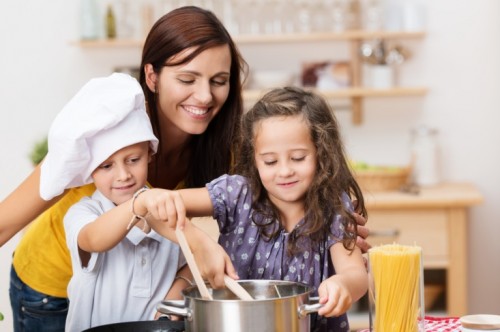 Food expenses usually take up most of your monthly budget. The food budget can often get out of control when you tend to get excited about the meals you plan to make. Grocery stores are filled with temptation because food items on the aisles are enticing. It is crucial therefore, that by the time you enter a grocery store, you know what is that you need, and you have a budget in mind, so you don't end up over-spending.
Here are six mistakes that you might be making with your food budget:
1. You do not stick to a fixed food budget
Estimating how much you will actually spend in the grocery is one of the biggest budgeting mistakes that anyone can make. When you are working along a fixed budget, you can avoid any unnecessary and impulse food buys, and doing so can help you save money on food. Before you go on a shopping trip, you should always have a fixed budget and stick to it.
Here are some ways to do it:
— Track your grocery expense for at least two to three months
— List down any of your fixed or common food items, so you have a fixed list of the price
— Create a realistic food budget before your grocery trip
— A bonus tip would even be to bring a calculator with you while you add items on your cart
2. You do not compare prices in different shops
Food shopping can be a hit and miss at first; but, you should actually take the time to compare prices in different grocery stores. When you are prudent enough to do this, you will realize that you may have been filling your budget up with items that are pricier from your go-to shop, than in another one nearby. This price difference, be it by cents or in a dollar or two, will add up and can hurt your monthly household expense. A man who is wise with his food budget will always compare and find ways as to which aspects of it he can save, all because of the price difference.
3. You do not accurately track your spending
Budget experts suggest that you should track your expenditure on food weekly. This tracking should include the amount that you also set aside for eating in restaurants and food deliveries. Here are some ways for you to track your expenses:
— Excel spreadsheet
— Writing them down manually
It is from this tracking of costs that you can move forward with creating a better and a more fixed budget. For example, when you actually see what food items you buy, and compare them with what has been left soiled in your pantry or fridge, you can make a mental note never to have an impulse to repurchase them. Here, you have better control over how much you spend on meals.
4. You eat out too much
Eating out too often will always put a heavy toll on your food budget; even if you are merely eating in a cheap place, or a hole in the wall restaurant, this expense of eating out regularly can quickly pile up. Have control over how often you eat out and reserve these days only for exceptional occasions. When you do so, not only are you saving up more of your money, but you are also eating healthier as well, as nothing beats home-cooked meals.
5. You do not update your budget regularly
You may already have a budget at hand. Whenever you go to the grocery store, you do have a fixed budget. But, you are still stuck in the situation of overspending. What may be wrong? It could be your failure to update your budget. When the price of goods increases, or if there is an addition to your meal options, do take time to update whatever budget you have already listed patiently.
For example, this year you are due to give birth to your second child. You should update your food budget along this line, as you will need to go back from scratch with buying formula milk if needed, and later on, food purees and baby food, if you are unable to make your own regularly.
6. You do not make a meal plan
Whether you are merely feeding yourself, or a family, it is crucial for you to make a meal plan. This weekly meal plan will be the basis of your grocery list so that when you go to the wet market or the supermarket, you already have a predetermined list of the food items that you need to buy. Having this method efficiently can help you stick to buying only what you need.
Conclusion
Budgeting your food is just as important as budgeting all your other outgoings, as not doing so can greatly affect your finances. The awareness of these above-mentioned food budgeting mistakes will help you have a more effective budget and stick to it. When you have this sense of control in your finances, you will see more growth in your money.