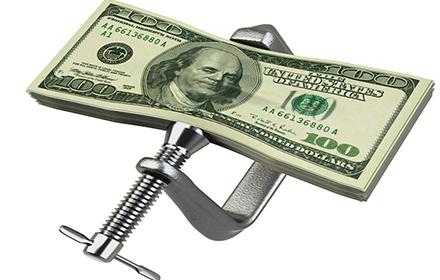 Everyone wants to save a little extra money here and there—especially during today's economic times. According to the Federal Reserve, the average American household has debt amounting to $137,063. With mortgages, student loans, and credit cards, it's no wonder so many individuals and families are overwhelmed by how much they owe.
Simple cost-saving tips can help alleviate the stress. After all, small steps make a big difference. And when you make motions to change the way you're spending, you're also adopting a smart saving mentality and lifestyle that can have a positive impact in other areas, too. With that in mind, here are four simple ways to trim household expenses:
Make Your Lunch at Home
Americans spend a decent chunk of their money purchasing lunches while at work. One survey found that, on average, Americans are spending $2,000 each year to purchase lunches, rather than packing them at home in advance. That number balloons is major cities. Packing lunch is a simple cost-saving tips that can make all the difference.  In addition to packing lunches, you can give yourself a monthly allowance for outside lunches and use money-saving apps to help keep track of how you're spending that allowance and when you've ran out.
Save Money On Products You Already Buy
Believe it or not, you can save money purchasing products you would purchase anyway. With the days of coupon clipping long behind us (for the most part), consumers can now leverage technology to save. One of the simplest ways to do this is to shop on The1HourWorkWeek.com. With thousands of retail products, you're bound to find many of the same items you'd purchase in stores or online. But when you purchase through the platform, you get monthly cash back direct deposited into your account. To make even more extra cash, you can sign up for the referral program and get a percentage of initial purchases that your friends make.
Another way to save money on products you're already purchasing is to take advantage of your credit card rewards program. Many credit card companies and banks have stores that are affiliated with them. Start by looking into your current cards reward options. If you aren't satisfied by what's available, you can look into signing up for credit cards with great rewards perks.
Lower Your Phone Bill
Your phone bill is one area of your household expenses that you can't just eliminate. If you find yourself getting more and more upset by your phone bill costs and hidden fees that are popping up out of nowhere, it's time to take action. Ideally, you'll be able to hold off until your standard contract is almost over. This allows you to have better leverage when negotiating contract prices.
However, before you get on the phone and start talking prices, it's best to research other carriers and jot down what they're offering. Some carriers offer great deals to switch from other providers. If your contract isn't ending soon, find out what your contract cancellation fee will be. Crunch the numbers, and determine how much money you would save by switching phone companies—including cancellation fee if necessary. When you get on the phone with your provider, explain to them that you'd like to lower your costs or switch, and relay the savings you've discovered. Cancellation departments are there to provide the best deal and work for you; they'd rather save you money than lose you completely.
Alternatively, you can opt for a no-contract phone service like MetroPCS, which was recently purchased by T-Mobile. For as little as $30 with no fees and no contracts, you can get reliable service. Be sure to check OpenSignal to determine a provider's coverage in your area.
Take Your Own Coffee to Work
Buying coffee on your way to work might seem like a normal, low-cost part of your everyday work routine. However, those dollar amounts quickly add up. Not only are Americans indulging in big lunch budgets outside of the home, but they're spending a lot of money on coffee, too. A study conducted by Acorns, Americans spend, on average, $1,100 per year on coffee, or $92 per month. With this in mind, Acorn also found that one-third of Americans are spending more money on coffee than investments into stocks, bonds, or other money-making vehicles.