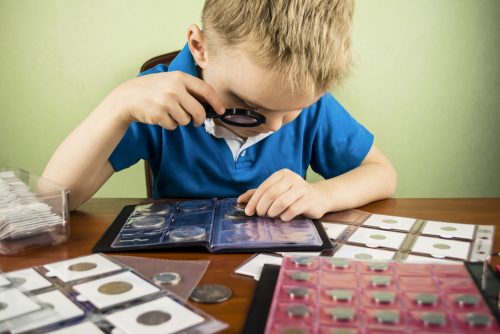 Silver eagle coins are one of the best-selling coins in the market. If you're a coin collector who dreams of adding valuable items in your collection, a silver eagle coin should be in your priority list.
However, silver eagle coins, also known as American Silver Eagles, are not merely reserved for the avid coin collector. It's also a suitable asset to acquire if you want to gain profit but has very little knowledge of investing. But, first, what are silver eagle coins?
American Silver Eagles Overview
There are two main types of American Silver Eagle Coins, and they can be distinguished through the following:
1. Bullion silver eagles:
— Bullion silver eagles have no mint marks
— Bullion silver eagles are less attractive than the proof variety
— Bullion silver eagles cost less, which makes them the choice of coin investors
2. Proof silver eagles:
— Proof silver eagles have mint marks denoting where the coins were minted
— Proof silver eagles are distinguished through its mirror finish and exquisite detail
— Proof silver eagles are more valuable than bullion because of their limited quantities
American Silver Eagles: Interesting Facts
— The first silver eagle was minted 27 years ago. Since 1986, over 300 million silver eagle coins have been minted.
— Silver eagles are made of 99.9% silver, but its value is only $1, as mandated by the U.S. government. The price of silver eagles, however, follow silver spot prices because of the pure silver content.
— An uncirculated version of the silver eagle coin exists but only the U.S. Mint is allowed to sell them. If you're interested in high-quality American Silver Eagles, you can buy silver from Gainesville Coins.
Now that you have a background on what silver eagle coins are, here are reasons that'll hopefully motivate you to start collecting silver eagle coins:
1. Suitable for Young, Inexperienced Investors
As mentioned earlier, it's easy to start investing through silver eagles because there are no technical skills or knowledge that you have to acquire. Unlike trading stocks and foreign currencies, you only need to know how to distinguish a real silver eagle from a counterfeit coin.
You have to look at market prices, too, but the value of silver eagles are not as volatile as other investments, like cryptocurrencies.
You can choose to hold on to your coins as a long-term investment. You don't need to worry about market prices since the value of silver eagles increases over time.
2. Real Money
The face value of silver eagles is mostly symbolic, but they can be sold at almost any precious metal or coin dealers all over the world. The value of a silver eagle's silver content is higher than its face value. The price of silver is on the rise, which makes a silver eagle a safe instrument to invest in.
3. Affordable Investments
The current asking price for an American Silver Eagle is around $20, which makes it a reasonably-priced asset to invest in. For $100, you can buy 4 to 5 pieces of silver eagles to add to your collection or investment portfolio. Of course, there are various American Silver Eagles in the market, and prices will vary depending on the coin's rarity and condition.
4. Physical Assets
Would it not be great to have an asset that you can look at and keep in your home? Silver eagles are assets that you can physically touch and admire. The same cannot be said about cryptocurrencies, which are electronic money that you cannot see or feel.
Silver eagles are recommended for traditional investors who want physical proof of their investments.
5. Eligible as IRA Investments
The U.S. government allows silver eagles to be part of an Individual Retirement Account (IRA). You can regularly buy American Silver Eagles to grow your retirement fund, which is another great reason to collect U.S. silver eagles.
The silver content of silver eagles makes it a stable form of investment as silver prices continue to increase year-over-year.
6. Great Heirlooms
If you want to pass on something special to your children or grandchildren, silver eagles are an excellent choice. These beautiful coins make a fitting heirloom to your loved ones.
If you have built a vast coin collection, these precious metals will be worth a lot over the years or decades.
Conclusion
Collecting silver eagles are simple yet enjoyable and profitable. Whether you're acquiring silver eagles to fund your IRA or planning to give them off as inheritance, you should start collecting them now. Who knows, your silver eagles collection may be worth a fortune someday.