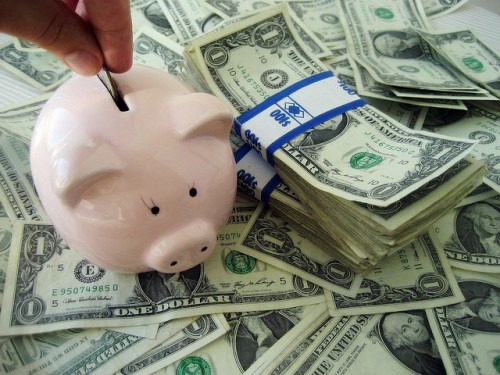 We live an entrepreneurial time. There's no need to have hedge fund-level knowledge on investing in order to make money, as the opportunities to think outside the box are plentiful. If you need some inspiration to go beyond your financial comfort zone, we can help. Read on for easy ways to make money (and boost your well-being) without having a background in investing.
Take Advantage of Passive Income
Passive income is just what you think it is. It's money that you earn while essentially doing nothing. You have to do the legwork of getting involved in the endeavors in the first place but, should you choose wisely, you can sit back and watch the money roll in. One of the ways to do this that's rising in popularity is peer to peer lending for those who don't qualify for traditional loans. Invest with a company like Lending Club and enjoy returns in the 6-10 percent range. Some airline credit cards will even team up with companies like this, allowing you to simultaneously earn miles. Some other ideas are renting your car out for ad space, writing and then selling an eBook or online course, renting out a room, and creating an app. At one point, an app called iFart was bringing in over $10,000 a day. Let that sink in for a moment.
Buy Cryptocurrency
Unless you've been caught under a rock for years now, you've likely heard of Bitcoin and Ethereum. These are the two biggest cryptocurrencies on the market. Cryptocurrency is a digital currency that uses encryption techniques to handle its generation and transfers, and this is all done outside of centralized banking. Although some people have posited that the crypto bubble that burst last December was an indication that this type of currency is no longer an option for new investors, experts in this field still think it has a long and lucrative future for its investors. This is particularly true if you're diligent about tracking the coins you've invested in. If you're new to this kind of investment, don't worry. There are websites that help to show you where and how to buy cryptocurrency.
Rent a Room (or More) on AirBnB
There are plenty of people making money this way without a lick of investment knowledge. If you've got a granny flat, property, or even just a room that's going without use month after month, why not rent it out? You simply need to do the research on what other properties or rooms of the same ilk are going for, and charge something comparable. There are some restrictions you should consider when thinking about renting out a property with AirBnB—one of them being that you have to own the place you're renting out!
A is for Apps
We already mentioned creating an app, but there are plenty of ways to make money with apps without needing the technical skills to develop one. From driving for Uber and Lyft and using iBotta for shopping dividends to running errands for others using TaskRabbit and getting paid to get fit using GymPact, the creative ways to make money using apps are seemingly endless. If you're savvy in marketing, SEO, and social media field, you can advertise your own skills using the Fiverr app. And when it comes to apps that facilitate the trade and/or sale of clothes and other items, the possibilities are also nearly infinite.
Create a Website or Blog
If you've got something that interests you enough to motivate you to start a blog or website about it, then half the battle has already been won. And if you have the capital, you really want to go with a professional designer, especially if you hope to one day monetize your site or blog. New to this kind of endeavor? Delve into some online classes on how to reach your target audience and how to create content that will ultimately go viral. Once you've obtained a following, you can go after pay per click advertising, sponsors, affiliate marketing, or one of the many other ways there are to make money off the site. Should you lose interest in it and decide to move on to your next venture, you can "flip" the site by selling it to someone else.
No one has all the answers when it comes to financial uncertainty—even the most versed of advisors. All you need is a lot of drive, dedication, and the willingness to educate yourself on ways to make money and you'll be amazed by the power of your entrepreneurial spirit.