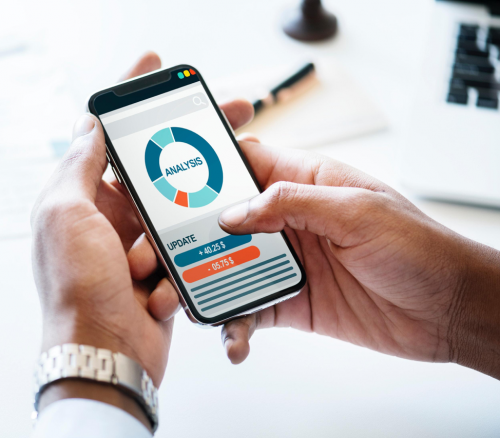 To many people accounting software is a necessary evil and whilst it may make bookkeeping a little easier it certainly isn't something that can be used strategically within the business.
However, to think in this way is to miss a superb opportunity and in this article, we're going to look at some of our favorite ways to reduce costs using your accounting software.
Reducing costs is a hot topic at the moment and any method you choose may require a bit of effort but is likely to be very rewarding in the long run.
Reducing your bad debt
This is probably one of the most galling expenses that smaller businesses are faced with and if you have had to write off bad debt then you are certainly not alone with up to 53% of small businesses losing money in this way.
The good news is that when correctly set up most accounting software systems have inbuilt debt management software that can alert you when invoice payments need chasing and can even produce customized letters, statements and email reminders.
Studies show that having a structured debt recovery procedure and chasing payments quickly and regularly actually increases the amount and number of debts that are collected and so this action really can save you money.
Spotting your most profitable lines
If you sell a lot of products or provide a wide range of services then it can be difficult to work out where most of your profit is coming from.
What many businesses find is that their profitability follows the Pareto distribution very closely with 80% of their profits coming from only 20% of their goods or services and vice versa.
The problem of course is identifying the 20%!
Most good accounting systems have the ability to run product profitability reports which compare the price paid to suppliers with the revenue generated by the sale.
Projects and services aren't left out as often systems will have methods of collecting costs and revenue to defined 'baskets' allowing the user to run a project P&L showing how profitable (or not) the particular activity has been.
This means that any company can choose to drop unsuccessful services or SKUs and concentrate on the area where they are having the most success.
Reducing your accountancy fees
If you are paying your accountant to do your bookkeeping then you could be missing a trick.
Modern systems are so user friendly and easy to get to grips with that it isn't hard to do your own basic bookkeeping.
Smart business owners prefer to pay their high priced accountants to do high-level tasks like tax computations whilst they use the inbuilt functionality of their software to take care of the bookkeeping.
Replacing other systems
We've already seen that accountancy software often has the ability to send out emails and letters to debtors but did you know that there is a lot more functionality there.
Over the past few years, there has been something of an arms race within the accounting software sector as suppliers add in more and more functionality to make their offer stand out from the rest.
Many accounting systems have integrated payroll, CRM and calendar options and using the built-in features of a system you are already paying for makes much more sense than buying in a new system to do essentially the same job.
One added benefit of using the services that already exist within a single application is that you don't have the problem of integrating multiple apps to try and produce the effect that you want.
Managing your cash
Cash is king for most small businesses and if you have a handle on exactly where you stand then it gives you the chance to make the most of strategic opportunities and also avoid costly mistakes.
Modern accounting systems usually have the ability to draw in bank feeds that show you exactly what is in the bank and then add that to what is about to be paid and what payments you are expecting to receive.
Typically the user can define their own dashboard that shows all of the cash flow management information they need at a glance meaning that it is easy to avoid bank charges for going into overdraft or breaching limits.
Removing manual tasks
When you have a busy business that has several different sales channels and multiple procedures you can often find that you spend a huge amount of time simply typing information from one system into another.
Once businesses reach a reasonable size they tend to carry on with the same process but pay people to do it for them.
This is all well and good but with the advent of online accounting systems it is often small matter to link one system up with another meaning that data can be automatically passed from one place to another.
Integrating systems in this way reduces the number of manual keying errors and removes the need to employ people to spend time managing the process.
For more complex tasks, workflow automation software like Zapier can be used to carry out a sequence of tasks based on events in other software systems.
The time saved by setting up automated workflows can be considerable and allows you and your staff to concentrate on more value-add activities instead.
Reducing costs using your accounting software – where do you start?
The best place to start when you want to make your processes a little slicker is to think about the sort of tasks that seem to be taking up a lot of your time.
When you come to analyze it, you'll probably find that a lot of the jobs you do used to be really quick but as your business has grown so has the time required to carry them out.
Then take a look at your accounting software.
Are there features that you always meant to set up but never did? Or maybe new features have been added by your software provider since you first bought and now they make sense for you.
If you are paying for the functionality within your software subscription then you may as well use them to reduce your outgoings.
Next, assess where you are spending your money on systems that could easily be transferred into your accounting setup and if your system doesn't have suitable features then look at using integration to get the most out of your subscriptions.
Saving money by using your accounting software isn't complex but it does require some effort and taking some time out to think about what you want to achieve.
But once you have put our tips into proactive you'll find that your business becomes a little more profitable and your cash flow will be much improved.