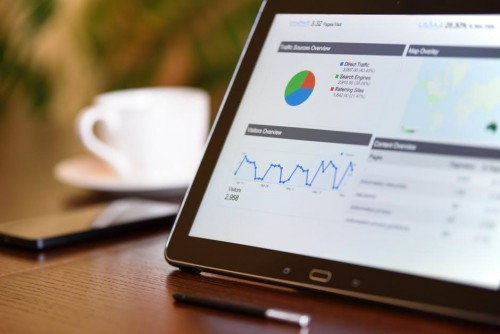 You are a young couple who is in love and just landed the job of your dreams. It's now time to start focusing on financial planning. You want to find someone who you can work with for many years to come. Choosing the right financial planner can take a bit of time, but it'll be worth the investment and peace of mind.
Know the Different Types of Planners
There are some financial planners that only provide advice but not planning service. On the other hand, there are financial advisers who only provide financial planning services. Some may manage your finances but provide little planning or advice. Some have experience with retirement planning or wealth accumulation.
The best way to find a financial planner is to know what kind you need. Since you're a young couple who just landed your dream career, you want a financial planner who can show you how to budget, what insurance you need to purchase, and what to borrow when needed. You need someone who can provide you with advice on more than just your investments.
Look for a Financial Planner With Credentials
Not every financial planner has the same credentials. To look for a financial planner with reputable credentials, you should hire one who holds a Chartered Financial Analyst, College for Professional Training, or Personal Financial Specialist certificate. This ensures that the financial planner earned their credentials by passing an exam that demonstrates their knowledge in a certain area.
To maintain their credentials, they have to follow the ethics policy and suffice the continuing education requirements. You can also check if your financial planner is a member of The National Association of Personal Financial Advisers. This fee-based membership group requires financial planners to pursue continuing education after receiving their credentials.
Find Out How Financial Planners Make Money
There are several ways that financial planners can make money. They can charge for each of their services. To find the best financial planner, you need to figure out the various way they make money. They could charge an asset-based fee, an hourly rate, or straight commissions.
You should know the difference between a fee-based planner and a non-fee planner. A non-fee planner can receive other incentives from their company when they meet certain objectives or sales goals. Meanwhile, a fee-based planner only receives compensation from you as their client. If you want someone who can address your questions and update your financial plan as needed, a commission-based financial planner is not a good idea.
Screen Potential Financial Planners
Use the Internet to screen potential financial planners. Online search engines are the best way to find financial planners in your location and narrow down your search. Each of the major search engines can help you find which financial planner you're looking for.
Keep your location in mind since most companies like to work with clients in their area. However, there are some financial planners who work remotely, which means you don't have to meet them face-to-face. Not all couples are comfortable working with someone over the Internet, so decide how important it is for you to work with someone in-person.
Ask Your Financial Planner Questions
A great financial planner should be able to address all of your questions and concerns. The right answers can help you determine which ones don't communicate well. Come up with a list of questions and concerns you may have. This can help you determine how well the financial planner communicates, their expertise, and the type of client they want to work with.
As always, you should ask for references. Some financial planners may not be able to give a list of their clients due to privacy reasons. This also prevents some financial planners from featuring testimonials on their website. Be careful of any who use them.
Verify the Financial Planner's Credentials
Make sure your financial planner is legitimate by screening them before you hire them. Check their background with the Certified Financial Planner (CFP) board, the Financial Industry Regulatory (FINRA), or the Security and Exchange Commission (SEC). Use the Internet to find out which organizations the financial planner is associated with and to see if there are any complaints about them.
Complaints about financial planners are on the Internet forever. Even if that planner has one complaint, you shouldn't rule them out entirely. The longer that financial planner has been in business, the higher their chances of having at least one complaint. If a financial planner has various complaints, then it's wise to look for another.
Spot Potential Fraud Risks Before They Happen
Fraud is more likely to happen when someone has control of your assets. Most legitimate financial planners use a third-party custodian to protect your assets. Be wary of financial planners who have control of your assets, or own the firm that serves as the sole custodian. This is one of the questions you should ask your financial planner before hiring them.