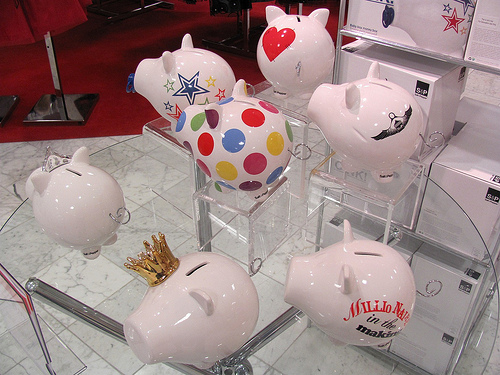 According to a recent study conducted by the U.S Department of Agriculture, it costs almost a quarter of a million dollars to raise a child from birth to 18 years old for a middle-income family. Regardless of your background, that's a mean sum to cough up over the next 20 years. However, there are several measures that expecting parents can take to lower the price of parenthood, in order to reduce that prospected figure and make the cost of parenting not seem too intimidating. Here are three expert money saving tips that should alleviate the financial stress that can come along with the joyous occasion of parenthood.
Create a New Family Budget
Nobody likes sitting down with bills, wage slips, a calculator and projecting finances for the next couple of years – but unfortunately it has to be done. Plan the baby's first year meticulously, and begin saving while the pregnancy is in the early stages. There should ideally be no surprise costs with babies, and if you plan well enough, you increase your chances of things flowing on nicely from there.
Try Not to Overspend
Whether it's a new car you're buying or a baby you're budgeting for, not overspending is key to keeping your budget on track. Especially if it's your first child, it's very easy to overbuy. Most new parents can purchase items like toys and clothes in excess. While the urge to buy everything brand new can be overwhelming, it's unnecessary. Make use of baby clothes and products from relatives' children that have out-grown them. The acceleration of growth from your child's infantile stages right through into their teens may astound you, while costing you a great deal of money in the process.
One way to curtail these costs is to sell things along the way. Whether it's old furniture, a car that won't be big enough for a baby, or simple bric-a-brac, eBay and Amazon Marketplace are good options to start with. Furthermore, if you start getting an entrepreneurial spirit after all this selling, it's even possible to create your own online store here, for example. This could be a good idea not only for money reasons, but possibly as a way to stay somewhat active if you're taking time off work.
Utilize the Family
What are families for if not to support you when you have a baby? Having a baby is one of the most difficult and rewarding things you'll ever do, so you'll need all the support you can get. Don't waste any money on babysitters, but if it's feasible, then ask your mum, dad, brothers and sisters to help you out. The best advice you'll get on raising a child will likely come from loved ones who have been through the same journey as you.