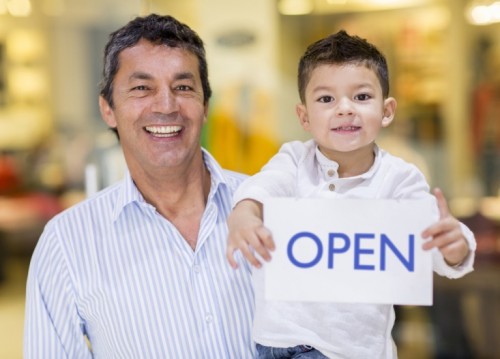 Understandably, startups can be packed full of enthusiasm and aspirations. However, as a young business steps out to boldly tackle their chosen market, often the company can get a bit too ahead of itself. It's a hard truth, but to begin with startups simply need to survive their first few years.
Cost considerations are key to lasting long term, avoiding wasteful investments and pooling money into better ones. Some startups can get too wrangled up in how to boost their cash flow, only to drive themselves into a ditch when other areas of the company go neglected or underestimated. Here are the costs that startups should start considering.
Renting Business Premises
For a young company, buying a business property is a flat-out no. It's expensive, long-term, and comes with a heap of further obligations. Pretty soon, a startup selling flowers can soon find itself becoming the maintenance firm of its very own building!
However, by licensing the proceedings, a certain degree of flexibility is assured. This way, a start-up can save money, a temporary renting of space that allows the opportunity to expand and switch out premises easily. Additionally, maintenance costs in running the building are booted out too. Ultimately, buying commercial premises is a privilege for those that can afford it, but by no means a necessity for the startup! 
More Staff, More Cost
Startups can be run by a small team, but often this can generate a feeling of inadequacy. After all, the big businesses have an international empire, with an army of loyal work bots primed to do their bidding. Consequently, it can be tempting to bring in some extra employees.
Obviously, no one works for free, and the more the startup recruits the more it risks losing. That bit of overtime or playing both receptionist and salesman, while slightly cumbersome, can cut costs very efficiently. Of course, if this multitasking is adopted company-wide, an elite set of ten workers will produce better results than fifty average joes. 
HR and Insurance
Costly but essential, protecting a startup and its employees legally is an expense worth paying. Nevertheless, some companies avoid having a HR presence entirely within their firm, jeopardizing the future of the company and the safety of its staff if it means saving some money.
Of course, not all money is to be saved, but spent also. Sometimes a startup must part ways with its cash, and HR is one of the necessary investments. Its data reflects absence leaves, holidays, employee contact details, and a host of other vital admin specifics. Consequently, sacrificing the internal logistics of a startup is borderline nonsensical, with these building blocks essential for a company to run smoothly. 
Pallet Delivery Costs
A minefield of potential mistakes, ordering for delivery has plenty of factors that influence the overall cost. Whether it's weight, length, or the size of the cargo in general, no one item will cost the same as another when being shipped out overseas.
However, when purchasing smaller products in mass, the pallet can be used to generate a singular price for the bulk of items and often leave the buyer with a shocking bill. Consequently, researching rates is essential to discovering the best deal here, as delivery costs can creep up on the unexpecting shopper. Additionally, securing space for storage is important, as such orders won't fit through the letterbox!