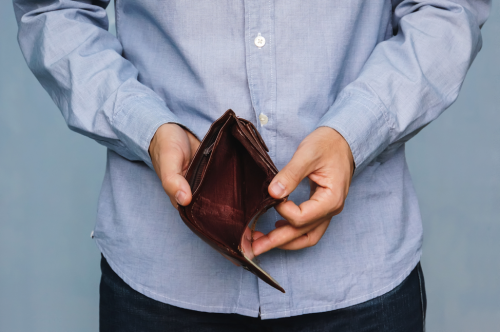 Many Americans have gone through financial stress at some point in their lives. With the added pressure that Covid-19 has brought on the world, many families across the US and the world are still struggling to tackle and overcome their financial stress. If you have unpaid debts, credit cards, or are struggling to pay your bills and rent, here are a few ways to tackle and overcome your financial stress.
Prioritize
When first looking at unpaid bills and other finances, you need to prioritize what needs to be paid first. This means getting your finances in order, checking your incomings and outgoings, and checking payment dates. Prioritize what needs paying first, as well as things that need to be paid off quickly to avoid further charges and debts. If you have a loan or credit card with a high APR, it may be worth prioritizing this first, as this will gain the most interest and be the hardest to pay back.
Once you have written it all down on paper, you can begin to see what needs paying first and how you can pay it. Focus on the things that need to be paid now. If you have borrowed money from a family member and they have told you they aren't in a rush to be paid back, don't let the financial guilt get to you. Pay off the most important things first, saving for retirement or getting a new phone can wait.
Keep a Positive Mindset
Financial stress can have a significant impact on your mental health. Staying as positive as possible can help you to keep motivated and calm in stressful money situations. Whilst it is easier said than done, endlessly stressing about the situation will not make your debts suddenly disappear. It could also make you ill, meaning time off work due to stress and anxiety.
Believe that you can do it and keep as positive of a mindset as you can. If you are really struggling, speak to a loved one or financial advisor. Once you have prioritized any debts and have it written down on paper, some of this stress should be alleviated, as you have a clear plan of how to tackle your finances.
Pay Off Credit Cards
If you have a credit card, this is one of the first things that need your attention. Whilst credit cards can be great if you need something urgently and don't have the finances, leaving them unpaid could end up with interest rates that make your debt worse. If you need help paying off credit card debt, Tally has a great article that can help you to pay off your credit card and get rid of any debts. This includes the importance of making the minimum payment each month and using different financial methods.
Set Realistic Goals
When trying to overcome financial stress, setting unrealistic goals will only make it harder for you to pay off your debts. If you want to set aside more money than you can afford, you aren't likely to stick to this plan. Create a budget, so you can see what needs to be paid and what spending you can curb.
For example, that morning coffee on the way to work could be cut out, and instead, get your own reusable cup and make your morning brew at home. Don't attempt to cut down on your grocery shops if this means you aren't going to eat properly for the month. Looking at what is realistic to cut out of your spending and what is not will help when setting realistic goals.
Ask For Help
If you are in financial stress, there is no shame in asking for help. Whether this is a small loan from a family member or friend, or a gift, asking for help can ease some of the pressure. If you haven't talked about your financial worries with anybody, they aren't going to know you need help. Even a small loan of $50 here and there could add up to paying off a big chunk of your debts and then you don't need to worry about interest.
If you are borrowing money from friends or family, make sure to speak to them about when they expect it back, as this can stop any awkwardness or arguments. If you don't want to ask for money, even asking for someone to talk to can help with financial stress. Getting it out there in the open or asking for help to budget if you are struggling can reduce the amount of stress you are feeling. If you don't feel you could ask for money outright, try asking for money as a birthday or Christmas present instead. Even if your birthday is a few months away, ask if it would be possible to get the money early and explain the situation.
Use Money-Saving Tips
Once you have created your budget and looked at what you can drop from it, it's time to see where else you can save money. There are tons of money-saving tips that can help you cut down on your essential spending, such as:
— making your own lunch for work, rather than buying lunch out
— using a digital subscription service rather than purchasing a newspaper
— having a night in with your friends, rather than a night out
— exercising in nature or at home, rather than paying for a gym subscription
— using price comparison websites to see if you could be saving on your water, electric, insurance, or phone bills
— buying second hand and using websites such as Facebook Marketplace and Craigslist
— purchasing unbranded grocery items, instead of branded
Find Another Source of Income
If you are already working full-time, there are other things you may want to do on the side to earn a little extra income towards your debts. This may be a hobby or interest of yours, that you could use to make money. You may want to start a small business doing hair, nails, or makeup. If your talents lie in accounting, why not try to become a freelance bookkeeper? If you are good at art, try and sell some of your art or offer custom pieces for birthdays or Christmas.
If you don't have a talent or hobby that would earn you money, there are other ways to earn cash. Offer yourself up for dog walking or babysitting duties to neighbors or in your local community. Host a garage sale or a car wash. Find a part-time job you could work around your other job and schedule, such as bar work. Even if this means you have to work a lot for a few months, it won't be forever and if you pay off your debts the hard work will be worth it. If you drive, work for Uber or Lyft in your spare time. If your child is over 16 and is starting to earn a wage, teach them the value of money by asking them to contribute a small amount to the household bills and rent, as this could also take off a small amount of financial pressure.
Following this guide can help you to tackle and overcome financial stress. If you are worried about your finances, speak to a financial advisor or a loved one who may be able to help.