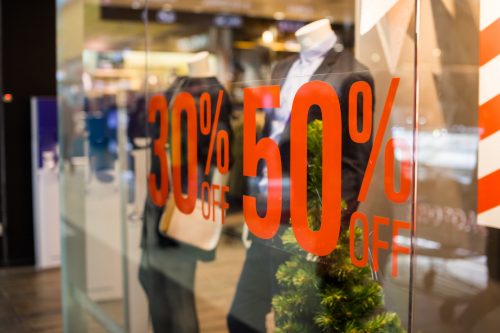 Sometimes you may be in dire need of cash, or maybe you are moving and need to get rid of all the house clutter. It is not sensible to throw away everything as some items may still have some value leftover in them. You could make a bit of money, or who knows, you could make a killing selling your old unused stuff, especially if you have items that are in high demand.
Let's face it, while there are a lot of things in our houses we consider junk, some other person may not mind having them. Moreover, brand new is not for everyone, and second-hand items are fast becoming one of the United States' biggest economies. The Los Angeles Times reported that the average American household has an average of 300,000 items, most of which are old and unused. These items present a goldmine that, if activated, could make a lot of money for many households.
Popular Items That Sell
Some of the most common items that sell include:
Brand name label clothing
Unique artwork
Season clothing
Collectible toys
Machinery and tools
Sporting equipment
Vintage items
Coins
Furniture
Garden supplies
Note that while these items are top-rated, according to Insider, the amount you make on an item depends on the time of the month you sell it. For instance, you get more for sports cars and convertibles during the Spring and Summer, and more for a tent in April as compared to September.
The Changing Nature of the Market for Secondhand Items
While there are many ways of selling your stuff, including pawnshops, donations to charities, and selling to local stores, these are often not the most convenient. In an increasingly digital world, nobody has the time to walk to the local pawnshop to haggle over prices when you can use apps or websites to list your items. As it stands, there are tons of services out there that connect you to buyers of your old goods by allowing you to list them for a fee or even for free.
How to Get Started Selling your Old Stuff
Take stock of what you have – Go through your closet, garage, and house to find items you no longer use and that you believe you can find a market for. Think of items such as clothes, old toys, equipment, and small appliances in addition to anything else that may take someone's fancy.
Set up a Seller Account – Set up an account on one or several of the many websites or apps where you can list your stuff for sale. You should also set up a payment account (such as PayPal or Stripe) to receive your money from the buyer once the goods are sold.
Take Pictures – Get a good camera and take good photographs of your items since it has been shown that items with pictures tend to sell more.
Determine Shipping Costs – This is a critical aspect as the cost of shipping will factor into the final price you set for your items. You can check the shipping costs for items on the shipping company's website you intend to use.
Determine prices – Check completed listings to find a fair price for comparable items so that you can set yours at similar values.
Create the listing – Find the platform guide on how to listed and sell your items and follow it to the letter to list your old and unused goods for sale.
Check and reply to messages – Buyers may have questions on the quality of the item, shipping, or bidding procedures, and it is prudent to respond to messages at least once every day.
Ship the item – Once the buyer pays for the items, ship the items promptly so that you can get a great review. A review can help gain buyers' confidence, which will help sell the other items that may still be unsold.
What to Look for When Deciding on a Service to Sell Your Goods
Ease of Use – Is the app or website interface easy to use and navigate.
Fees – Is the service affordable, free, or will you be expected to pay huge fees to the marketplace, which will cut into your profits.
What Can you list – Can you list all the inventory you have, or is the marketplace specialized?
Payment Methods – Do they have easy to use methods such as PayPal or credit cards.
How to Turnover Your Old Unused Items for Money
Sell to Recyclers – If you are looking to sell unwanted tablets, iPads, smartphones, or other gadgets, you can make extra money from recycling and buyback programs, which are some of the best ways to sell your gadgets and electronics.
List Your Items on eBay – Since it was launched in 1995, eBay has become one of the biggest marketplaces to get rid of stuff people no longer need. With its different selling models, and features such as dollar auctions, reserves, and best offers, you can easily attract interest to your listing and get a reasonable price for your items when they finally sell.
Sell Unwanted Items on Specialist Stores – Nowadays, there are specialist stores for pretty much anything from used comics, clothes, iPads, toys, books, and many more.
Sell on Social Media – With more than a billion and a half users on social media such as Facebook can be an excellent place to sell your stuff. Join local selling groups and advertise your item to find interested buyers. You can also use platform ads on Instagram, Twitter, and Facebook to sell items.
Sell on Classified Websites – These offer connections between the seller and the buyer through platforms such as Craigslist or Offerup. Most of these will usually either charge a small fee for your listing or a small fee when your item is sold.
Donate Unused Old Stuff for Tax Deduction – In the instance that you have some items that are not in good enough shape for selling on, you should consider donating them to charities. They will usually give a receipt that you can then itemize to lower your tax deductions.
Selling your old unused items can earn you quite a bit of money that could get you out of a bind. From time to time, it is essential to go through your garage, closets, and other storage areas and find items you likely will never need again. When it comes to your old stuff, the adage, "one man's trash is another man's treasure" could not ring truer.