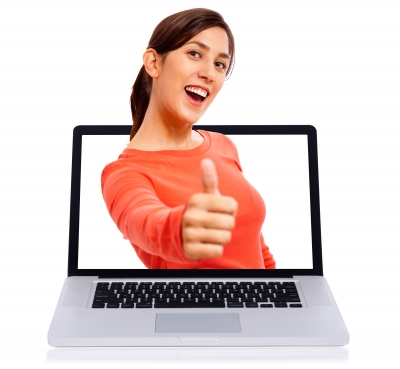 It's pretty widely accepted that the most important investment your company can make is in its professional website. However, web development costs can run into the thousands, which doesn't fit so easily into small business costs or startup budgets, especially not from the beginning. Here are two areas to focus on in order to create a website for your company that is engaging and effective, without breaking the bank.
Design
This is often the most expensive part of any new website. There are, however, a few ways to cut the cost. There are options out there to crowdsource the design, which is becoming increasingly popular, as well as using an existing design theme—something like WordPress or Blogger. Although crowdsourcing can land you a very impressive web design for only a couple of hundred dollars, keep in mind that you will still have to hire a web developer to turn your design dream into a functional website reality.
Existing design themes are a popular way to go because you can personalize your site and be creative, having total control over the design and subsequent updates or changes. Plus, you can do all of this without a web developer, since it is already functional, and you don't need to know any coding. However, that being said, the down side can be that your site ends up being quite generic. If you end up going this route, be sure to personalize as much as possible and make your site unique.
Services
Once the website is designed, there are some services to consider to get it up and running, and keep it performing optimally. First, you will need to register a domain name for your site. There are a lot of options out there that are cheap and make the process easy, but, ultimately, you want to make sure that it is a memorable domain name that will perform well. We recommend some of the new top level domains (nTLDs) or even country specific domains, as opposed to a generic .com or .org domain.
The other web service you need to carefully consider is your web host provider. Again, there are a lot of reasonably priced options out there, just make sure that you find the right fit for your company that will be able to accommodate the growth of your business through ample scalability. It should also offer comprehensive customer support.