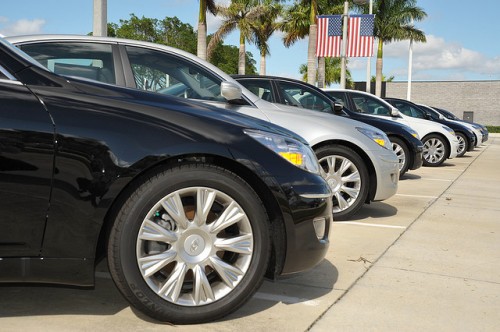 Second-hand goods have long had a stigma of being a compromise, or something you buy only because you're on a budget and you simply can't afford the real deal. But have you heard of the circular economy? As society is waking up to the harmful impact of our disposable consumer culture, shoppers and corporations alike are shifting attitudes and business models to embrace the reuse of goods and make second-hand shopping easier and more appealing for customers as we move towards a world without waste.
The Thrill of the Hunt
The thought of second-hand clothing might evoke visions of mildewy Goodwill stores or moth-eaten sweaters from the Salvation Army. But today, digital shoppers can score amazing deals on high end fashion and one of a kind apparel with as much ease as shopping with any other clothing retailer online. Poshmark and ThredUp are two sites that have made peer-to-peer used clothing shopping easy, fun and affordable. Meanwhile the high-end retailer The RealReal has been making headlines for disrupting luxury e-commerce with its curated consignment marketplace of apparel and accessories from brands like Dior, Gucci, and Prada that are all authenticated and available at a fraction of the cost.
Used furniture and housewares shopping has also been blessed with a number of e-commerce sites, including Charish and EBTH, that makes the experience truly enjoyable and seamless. With the hassles usually associated with second-hand shopping out of the way, shoppers on these sites can save a bundle and enjoy the thrill of hunting for rare and one of a kind items.
No More Lemons
There's much less stigma around shopping for used cars as it's fairly well known that the value of new cars depreciate rapidly the moment they leave the lot. In fact, according to Carfax, the value of a new vehicle can drop by more than 20 percent after the first 12 months of ownership. Thankfully, used car shopping has become much more transparent in the modern age.  Car and truck book values are easy to look into before you venture out to visit a dealership, and many auto manufacturers offer "certified used" vehicles that come with many of the same guarantees and benefits of buying a brand new car.
Rebuilt to Last
Auto manufacturers aren't the only ones getting into the certified used business these days. Refurbished goods are becoming common across many categories. You can buy certified used electronics from brands like Apple. The North Face recently debuted a renewed collection of gear and apparel that's been refurbished and ready to hit the trail once again. And there's even Amazon Renewed which offers refurbished, pre-owned, and open-box products backed with a 90-day guarantee. The best thing about buying refurbished goods is you know if whatever you bought outlasted its first owner, the odds are it stands to last a good long while in your hands as well.
These days you don't have to be an environmentalist or a penny-pincher to opt for second-hand goods. In fact, there are quite a few business models that actually make second-hand goods more stylish, more fun and functional than ever before. No compromise required.